A family trip to Los Cabos (Cabo San Lucas, San Jose del Cabo, The Golden Corridor and surroundings) will be even more fun if you include great and memorable fun things to do as a family and specifically for your kids. Below are the top 10 activities you can do with your kids from ages 7 to 12. What's best will depending on your children, some are more adventurous than others and they like different things too.
10- Banana Boat Rides
This is a classic fun thing to do for kids at Medano Beach – to get pulled behind a motorboat at fast speeds on the ocean.  Rides are available from the beach.  There is, however, some risk of falling off so…hang on!
9- Horseback Riding
Take in the stunning views and big sky.  Discover spectacular ocean-side cliffs, desert ranges, untouched beaches and canyon trails. Horseback riding is the perfect way to enjoy the calm desert and enjoying the breathtaking scenery. You can go horseback riding on beautiful desert trails or even on the beach with the Cuadra San Francisco Equestrian Center and Rancho Carisuva for example.  
8- Swimming with Whale Sharks
Cabo Expeditions has a tour where you can snorkel within feet of 30-foot long whale sharks! 
They are very gentle creatures, feeding on plankton.  The minimum age is 8 years old for this adventure.
If swimming next to whale sharks is a little too close for comfort, there are also kayak trips where you can paddle next to them. 
One particular trip involves a 7 or 8 day sea kayak camping trip at la Isla Espiritu Santo where you and your family can drop off the face of the planet for a while and truly relax in this beautiful area.
7- Off-road Tour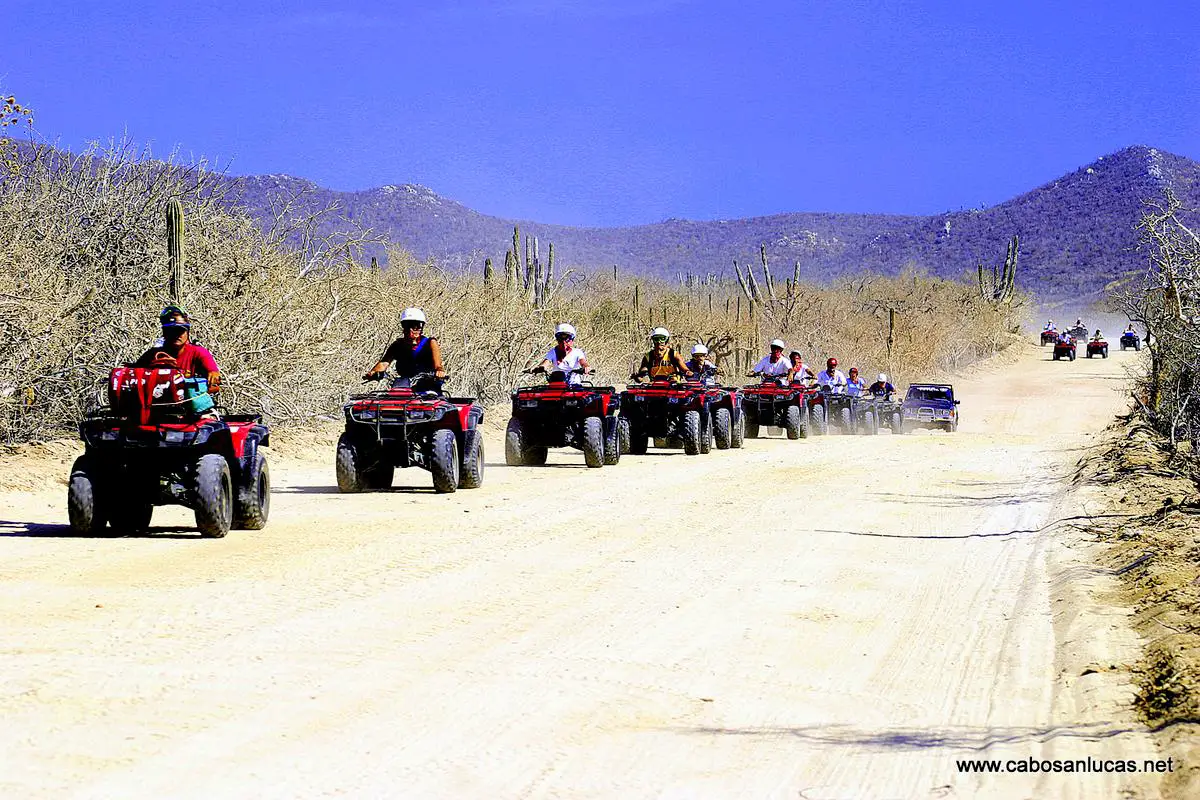 You can take an off-road tour with an ATV (all-terrain vehicle) or UTV (utility terrain vehicle) with several outfitters in Los Cabos, including:  Offorce Adventures and Xtreme Adventure. 
Different outfitters offer one-seater or multiple seater vehicles, with different views and experiences either inland or near the coast. 
You can even speed along trails that are part of the Baja 1000.
6- Sand Sculpting Classes
Pure Cabo are professional sand castle designers who are available year-round to instruct and help your family build amazing sand castles or sand sculptures. 
5- Snorkeling in Santa Maria Bay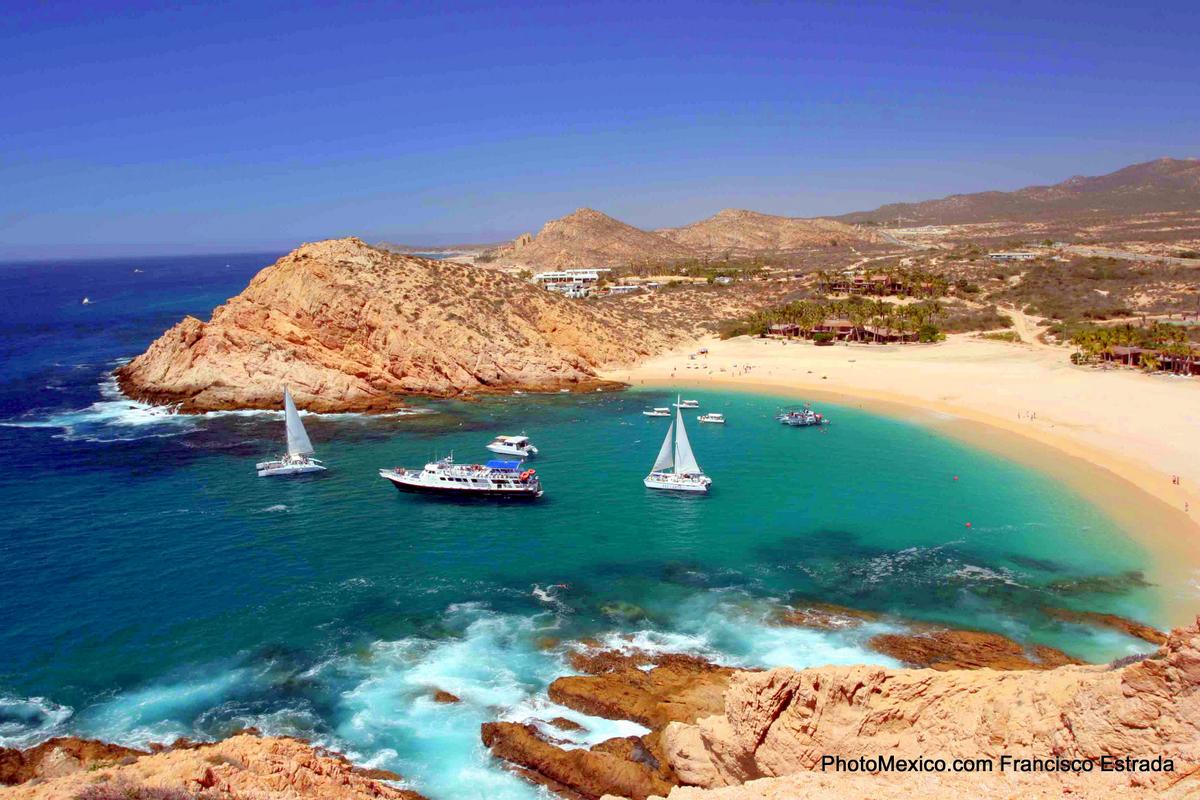 Santa Maria Bay (Bahía Santa Maria) is one of the best snorkeling locations in Los Cabos.
It is a protected marine sanctuary, and therefore, has a high diversity of marine life to look at. 
It is a well-protected bay between two rocky points, therefore, conditions are perfect for beginning snorkelers to venture around. 
A variety of vessels offer snorkeling tours here.  For example, you can take a 48-foot sailing trimaran, Cabo Blue, or travel by zodiac to get there.
4- Surf Lessons
High Tide Sea Expeditions offers surf lessons in the winter at the famous Cerritos beach break between Cabo San Lucas and Todos Santos, or the Costa Azul beach break between Cabo San Lucas and San José del Cabo in the summer. 
Cerritos Beach is a beautiful beach with benevolent waves.  Refreshments and snacks are provided with the lessons, but there is also a nice beach club there where you can eat lunch or have a drink if you are just watching. 
Costa Azul is one of Cabo´s best surf locations.
3- Wild Canyon Adventures (Zipline Tour)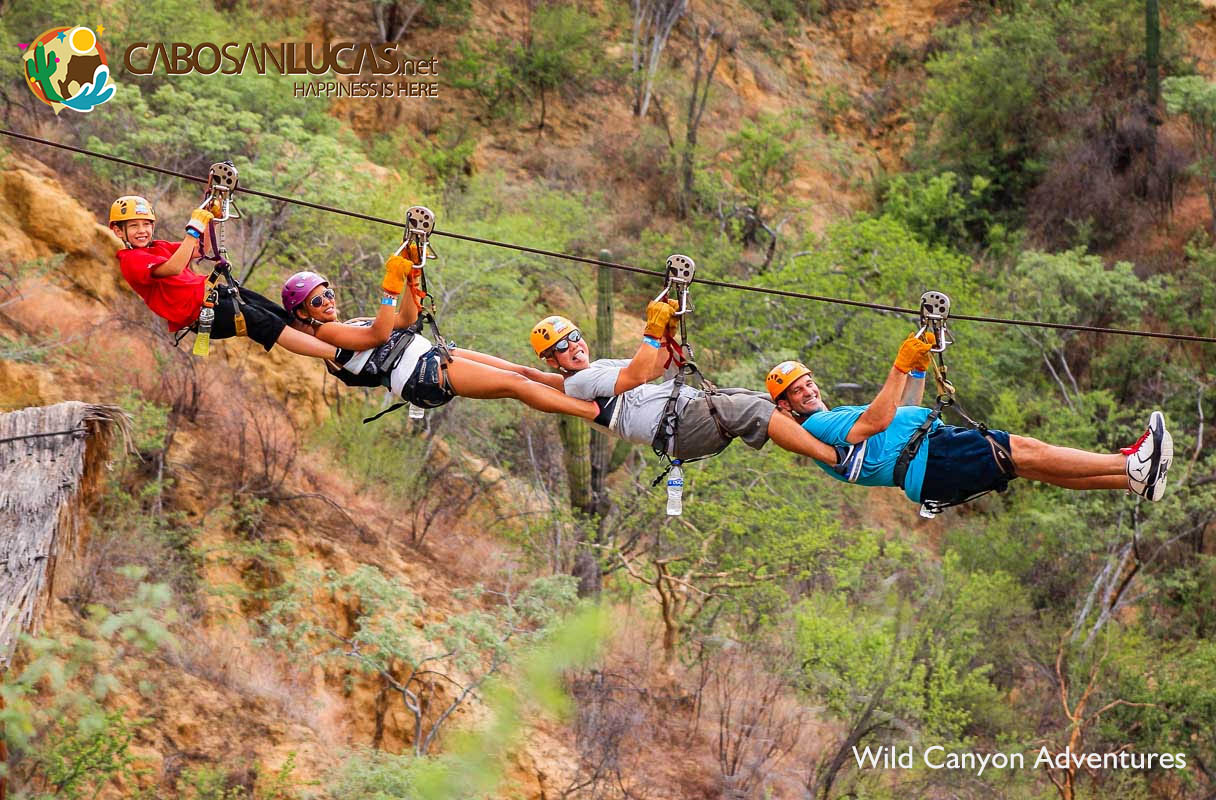 Wild Canyon Adventures has the longest ziplines in Cabo.  The ziplines are 300 feet above the ground and over 2,600 feet in length (or approximately half a mile!).
You can ride with 2 to 3 people at the same time. 
The longest pedestrian suspension bridge in the world is also there, as well as a giant swing.  You can even take a full moon zipline tour.
They offer day passes to maximize the number of activities you can do there as well.
2- Swimming with dolphins
It is still the dream of many adults to swim with dolphins, and a chance to do this as a kid will serve as a long-lasting memory. 
Kids can swim with dolphins at either Dolphin Discovery in San José del Cabo or at Cabo Dolphins in Cabo San Lucas and San José del Cabo. 
1- Cabo Sky Tours – Ultralight Glider Aerial Tour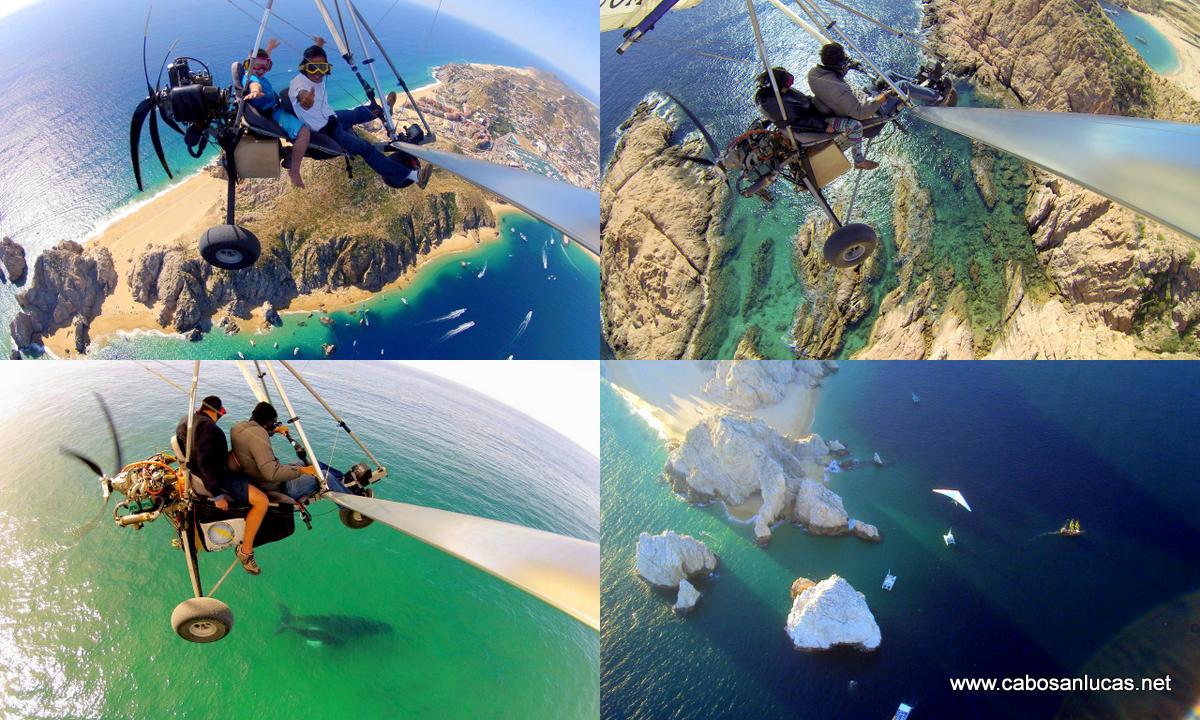 I know what you are thinking if you are afraid of heights – are you crazy? However, this could be a once in a lifetime thrill for your kids that will definitely be memorable. 
The ultralight can fit one adult and one child, or two children, and the minimum age is 5 (believe it or not). 
This is ranked by many adults as their single most favorite activity to do in Los Cabos, and will likely be the same for your kids as well.