So maybe you've heard about Los Cabos, Cabo or Cabo San Lucas many times, but don't know where it is located? It's in Mexico somewhere, but where exactly?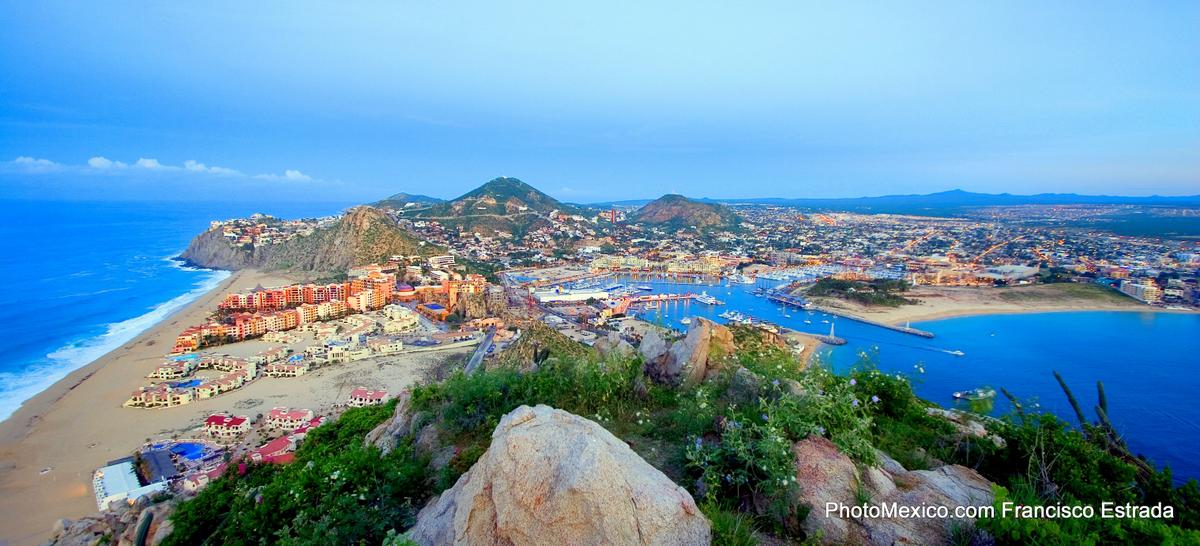 Los Cabos is an area that includes the cities of Cabo San Lucas & San Jose del Cabo and the area that connects them that's called The Corridor. They are located on the tip of the nearly 800-mile long Baja California Peninsula, within easy reach from USA and Canada.
Geographical location: 22.88º N & 109.90º W.
20 meters above sea level.
Founded in 1828 by Thomas Ritchie.
Time zone: Mountain Standard Time, UTC-7
On the West side of the peninsula you have the Pacific Ocean and on the East side the Sea of Cortez or what is also known as the Gulf of California, the world's youngest and most biologically diverse sea.
The area's climate is classified as a tropical thorn forest, with vast tracts of desert terrain tumbling into the two seas.
The city of Cabo San Lucas is found right at the end and the southernmost point of the peninsula, here you also find the famous icon of the area, The Arch, in Spanish: "El Arco", the natural stone arch known the world over as a symbol of Los Cabos and its spectacular natural beauty.
Flight time to Cabo is one and a half hours from San Diego and Mexico City; two hours from Phoenix; two and a half hours from Los Angeles and Dallas; three hours from San Francisco; four hours from Atlanta and Seattle; and five hours from New York, Chicago, and Vancouver, Canada.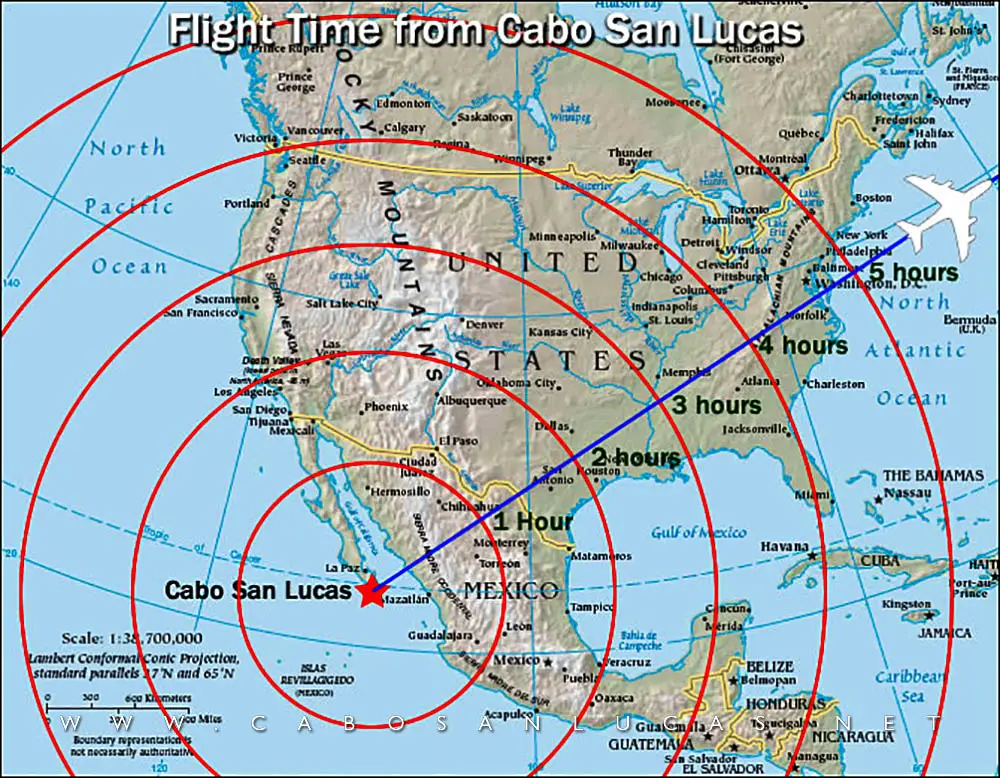 More on flights, airlines and the airport.
So where is CSL located then?
Cabo San Lucas is a city on the southern tip of the Baja California Peninsula on the West Coast of Mexico, southeast of California, USA.

View Cabo San Lucas & Los Cabos on a larger map