There are innumerable ways to enjoy Cabos San Lucas if you so desire, you can take a journey into the depths of the Sea of Cortez, fly away paragliding over deserts and sea, play golf at any of the beautifully designed golf courses frames by the desert and the ocean, or perhaps experience the local cuisine, because, as they say, if you want to get to know a place, you've got to know the local food.
If it's the food you want, Cabo San Lucas has lots to offer in a variety of tastes and budgets. Not only does it offer delicious traditional local cuisine, but also a wide variety of international restaurants offering high-class gourmet dishes.
The native inhabitants of this region already had a large variety of delicious creations, and with the arrival of the missionaries who added wheat, olives and vine, among other ingredients, to the mix, new native food combinations and new dishes arose. Sadly, this new inspiration did not live long as the Jesuits were expelled for failing to follow the Church and the king's doctrine, so many of the Indian towns disappeared together and with them their gastronomic creations.
This is the reason why the local cuisine's diversity is not as extensive as you will find in other parts of Mexico. On the other hand, the natural bounty available in the Sea of Cortez and the Pacific Ocean has provided the locals with a new variety of food options as tasty as those you can find in the rest of Mexico.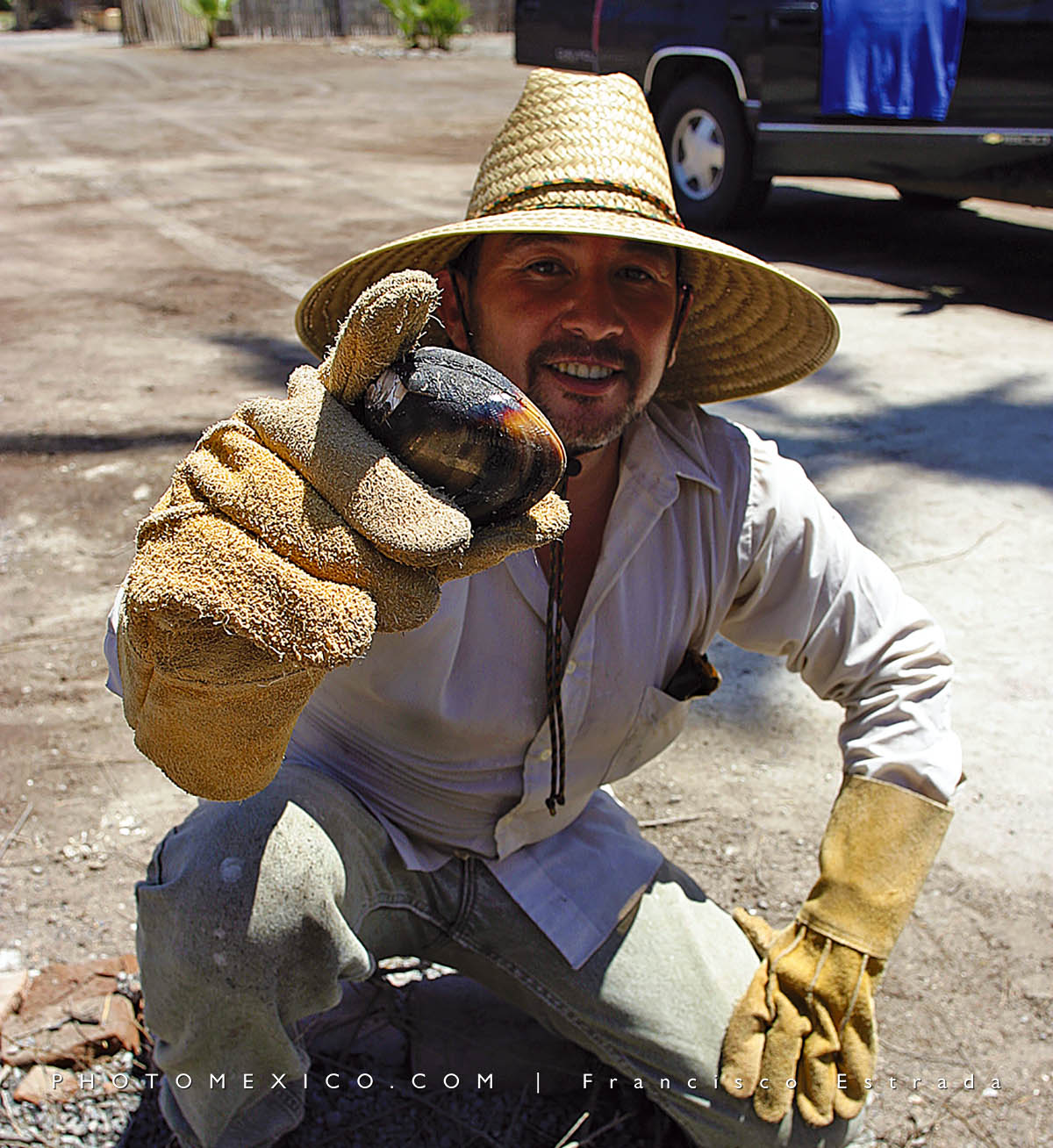 Some of the delights you can find in Cabo San Lucas and Los Cabos, in general, are Chocolate Clams (Almejas Chocolatas), this exquisite shellfish is cooked in a stone bed covered by a regional herb called "romerito". When the herb has been consumed it is time to enjoy the clams, because they are ready! Enjoy!
The world-famous fish tacos that are not only popular in this region, but in many other places in Mexico, many have tried to imitate the local style and its delicious flavor. Smoked marlin is also another dish that has been copied in many other parts of the country, although in each region adds its own special touch so you'll find innumerable variants all over Mexico.
Without doubt, the most attractive food delicacies in Los Cabos, stem from the variety of dishes prepared with the fresh bounty the sea provides: shrimp, lobster, abalone, stingray, crab, squid, fish and more. They are also mixed with other fresh and locally grown ingredients in the area such as romerito, chile, garlic or onion.
One of the delights that everyone enjoys is chicken tamales fajados (tamales fajados de pollo), tamales de Guemes also prepared with chicken or pork, olive oil, raisins and olives.
Another very traditional dish that we must mention is "Food for the Poor" (Comida de pobres), this funny name is actually a dish prepared with seafood soup, Mexican rice and beans accompanied with corn flour tortillas.
Most dishes in Cabo San Lucas are served with Clamato (tomato and clam drink) or Damiana liquor, derived from a plant bearing that same name, sugar cane alcohol, water and sugar. This drink is produced by the Guaycura Indians for their ceremonies. You'll feel relaxed, plus it is said to be an aphrodisiac and is also an excellent digestive drink.
Don't miss this great opportunity to get to know Cabo San Lucas, Los Cabos and other towns in Baja California through the delicious local cuisine and you'll surely find flavors that will make you return to time and again.
Author: M. A. Gallardo