Kayaking is one of the many aquatic activities you can enjoy in the Los Cabos area, including Cabo San Lucas, the Tourist Corridor (The Corridor) and San Jose del Cabo; this thanks to the quiet and relaxing waves at the local beaches. An extraordinary journey through its waters will allow you to appreciate the marine life in the area: pelicans, seals, sea lions, among other species.
---
El Arco (Lands End)
Located in Cabo San Lucas. Here is where the Pacific Ocean and the Sea of Cortez meet. In this area is found the rocky formation which characterizes Los Cabos, it can be reached by boat in just 20 min. Due to its quiet waters, it is a good site for kayaking while enjoying the sunset. You can rent equipment at Medano Beach and paddle to this beautiful place.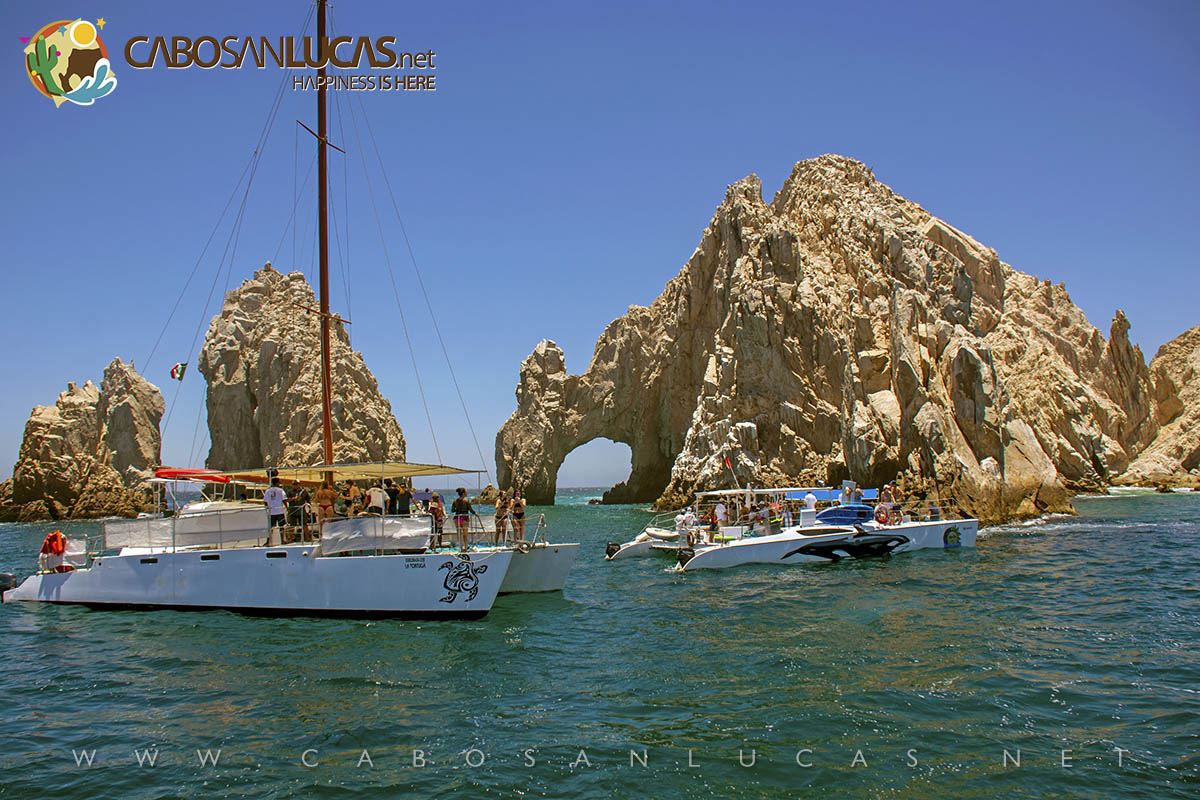 ---
El Chileno (Chileno Beach)
Located at Km 14.5 of the Tourist Corridor between San Jose del Cabo and Cabo San Lucas, is a popular beach due to the calm waters and the great comfort and rest offered by the shade of the palm trees. Because of its gentle waves, it is a good kayaking option.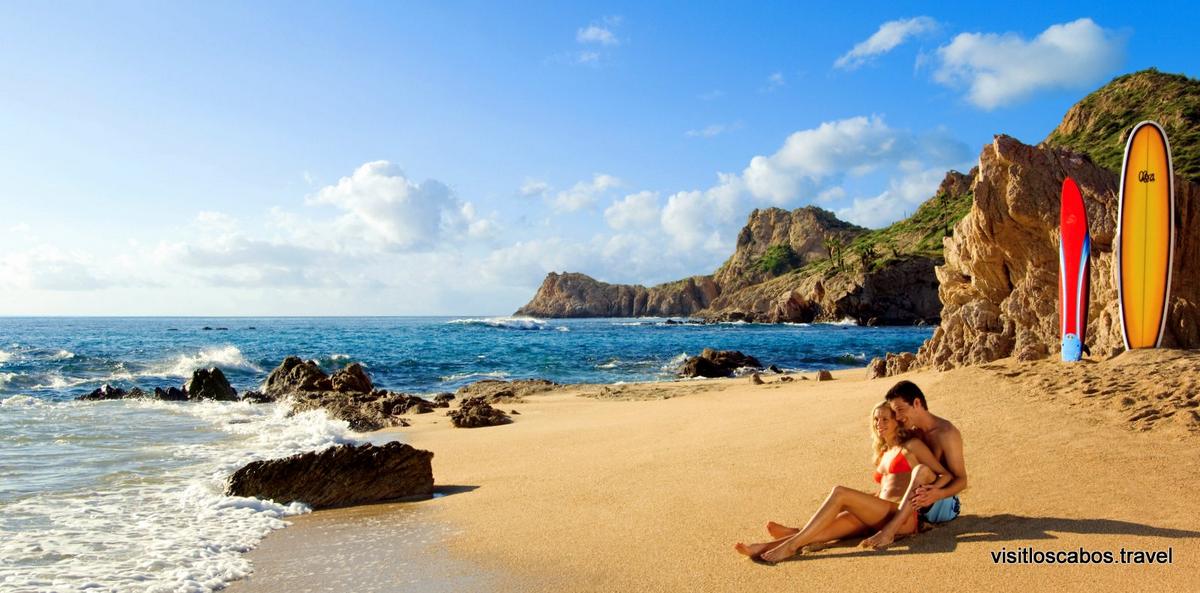 ---
This wonderful beach is hidden behind the famous Arco (Lands End) in Cabo San Lucas. To get there you should take a water taxi from the Marina or Medano Beach. This romantic place, which can only be seen every four years, at low tide, is located between the Pacific Ocean and the Sea of Cortez. Kayaking is one of the favorite sports enjoyed in this area. Google Maps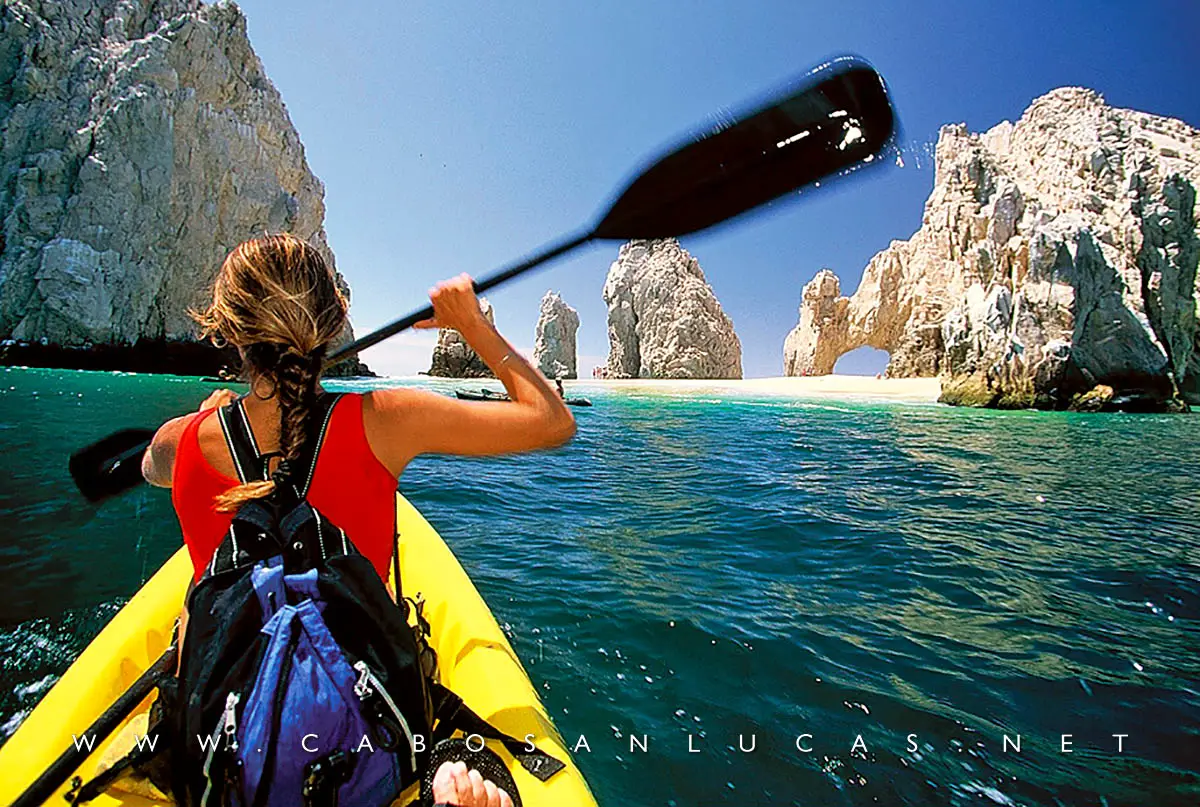 ---
Playa Medano (Medano Beach)
Located in the middle of the bay of Cabo San Lucas just a few steps from Marina Sol, is the most popular beach in Cabo. The waters are just soft waves which make it a safe place to enjoy kayaking. From here you can navigate to other beaches and appreciate the monumental Land's End. Google Maps
---
Estero de San José del Cabo
A protected area located in the heart of San Jose del Cabo, 992 km south of Guerrero Negro Transpeninsular Highway. This lush sanctuary is home to more than 150 bird species. It is a great place for kayaking, through its channels just a few meters wide, between the estuary and the sea, you can watch all the natural attractions that surround this magnificent place.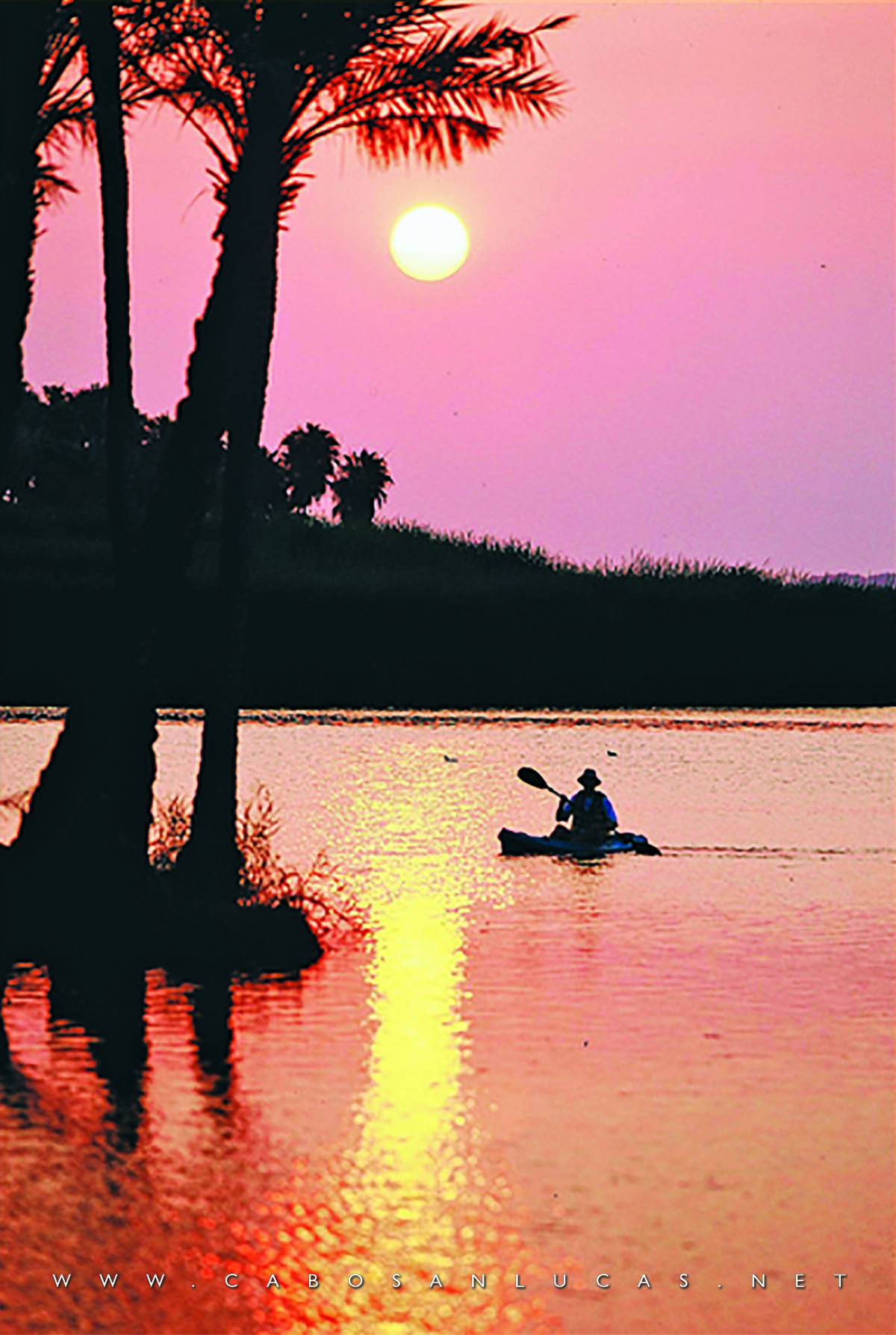 Directory of kayaking tours and rentals:
Baja Wild
Kayaking, Snorkeling, Surfing, Hiking, ATV, Jeep/Hummer Safari, Whale Watching, Turtle Release
Km. 28 Carretera Transpeninsular 5, Plaza Costa Azul
San José del Cabo, B.C.S. C.P. 23406 Mexico
+52- (624) -17 263 00
[email protected]
www.bajawild.com
Cabo Expeditions
Eco-tours, whale watching, sailing, sea trekking, kayaking and snorkeling. US & Canada: 214-774-4844
Mexico: 52-(624)-14-32700
www.caboexpeditions.com.mx
Baja Outback
Surfing, Jeep Safari, Turtle Release, Kayaking, Snorkeling, Desert Expeditions.
+52- (624) 142-9209
www.bajaoutback.com
High Tide
Sea Expeditions, surfing, kayaking and snorkeling tours, hiking
+52 (624) 142-0424
www.hightideloscabos.com
Cabo Outfitters
Surfing, Kayaking and Snorkeling, Hiking, Jeep Safari, Turtle Release, whale watching.
+52- (624) -142-5222
[email protected]
www.cabo-outfitters.com
Eco Cat
Sailing, eco-tours, snorkeling, Tours & Excursions, Kayaking
+52 (624)-157-4685 or +52 (624)-144-4507
[email protected]
www.caboecotours.com
Tio Sports
Water sports, whale watching, sportfishing,snorkeling and kayaking
+52-(624)-1433399
[email protected]
www.tiosports.com