Desire has recently been sold. Sometime soon it will reappear under a new administration and maybe a new name.
Looking for a Los Cabos couples only adult resort, so you can have a great time without having to worry about children, or maybe a wonderful Honeymoon, or simply for the pleasure.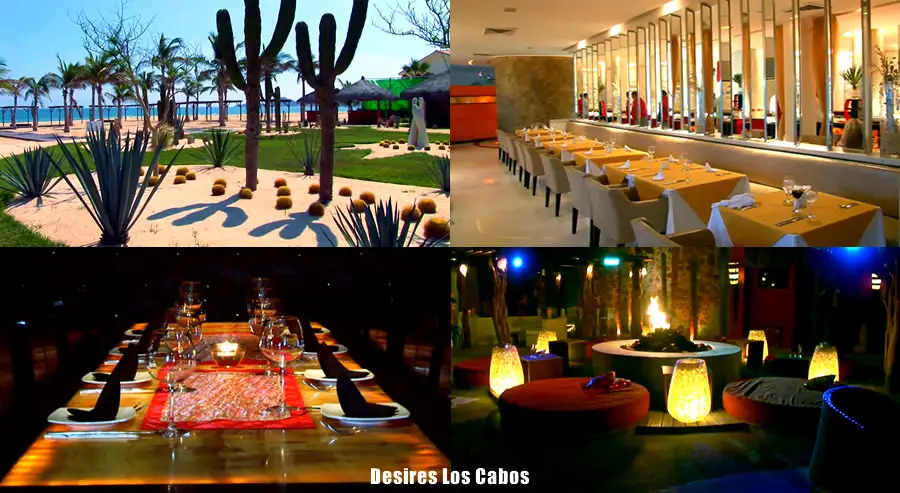 This hotel offers an advanced concept with a provocative and uninhibited ambiance. It's ideal for couples that enjoy socializing and getting to know other people, this resort is an all-inclusive option for adults over 21 years old, there's optional topless by the pool and the jacuzzi lounge.
Hotel Desire Resort & Spa Los Cabos is what you're looking for. Every feature, detail, and amenity of this all-inclusive, couples-only oasis on the rugged Baja Peninsula's exclusive, star-studded shoreline has been designed specifically for clothing-optional devotees.
You'll enjoy great meals at the three specialty gourmet restaurants, with a wide variety of international liquors, a wide variety of martinis and exotic cocktails at the five exclusive bars. For those that enjoy wines, there is a select wine menu recommended by our sommelier at extra cost.
The spa offers all the necessary services so you feel like you are in paradise. There is entertainment all day long and into the night, with exciting live music, shows, and contests at our disco-club.
The modern design and style of the hotel make you feel free, your fantasies and romance will mix with the gardens and beautiful beaches.
San José del Cabo also offers a lot to do, and if you want you can also enjoy the nightlife and daytime activities in Cabo San Lucas, there's a lot to do, lots to enjoy, as much as you Desire.
Hotel Desire Resort & Spa Los Cabos
Address: Boulevard Malecón S/N Zona Hotelera, C.P. 23400
San José del Cabo, Baja California Sur, México
Phone: (998) 848-7931
Website: http://www.desireloscabos.com
See our full list of  Cabo San Lucas Resorts