Wind and Sea
From November to March, the East Cape is the best place in Mexico for windsurfing.  This is the season when the northern winds that blow the length of the Sea of Cortez reach speeds of 18 to 30 knots, an extremely important factor for good windsurfing.  The best beaches for windsurfing are Los Barriles, Buena Vista, Punta Colorada and Cabo Pulmo.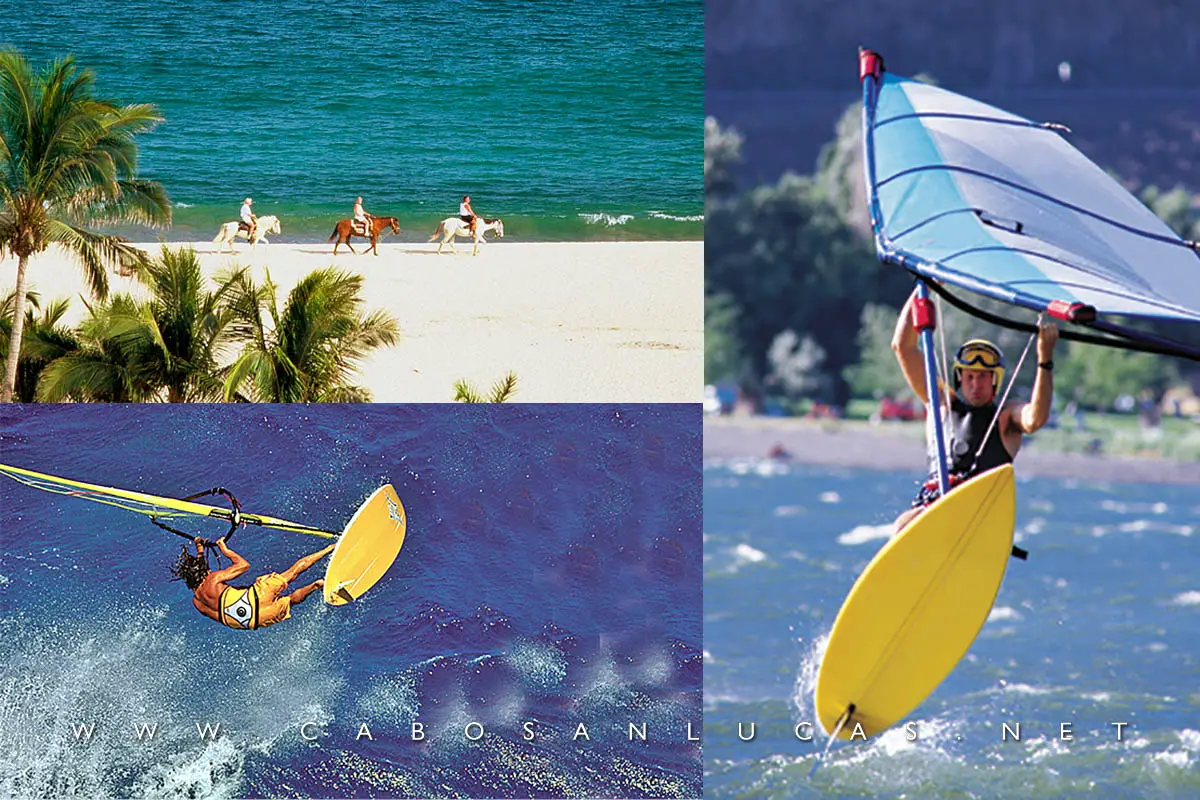 The East Cape attracts windsurfers from all over the world.
To the inexperienced eye, it looks like a difficult sport to master; for skilled windsurfers, there's a special pleasure in finding a spot with all the right conditions for performing their acrobatics.
If you're keen on trying the sport, it's not necessary to bring along your own equipment; you'll find outfitters in the area who can equip you with everything you'll need while out on the water. Though you should start off someplace where the winds are not too strong and it blows toward the shore, an instructor is needed too, you won't get the hang of it unless you've sailed some other yacht or sailboat.
Author: M. A. Gallardo