Mexico's "Gold Coast", lapped by both the Pacific Ocean and the Sea of Cortez, is a world-level tourist destination where championship golf courses, luxurious resort hotels and gorgeous beaches at San José del Cabo and Cabo San Lucas combine with a majestic landscape of mountains and desert.
Known as the World Marlin Capital, the tourist corridor of Cabo del Este (the East Cape) is a magnet for sport fishermen.
With their traditional Mexican flavor, the charming towns of Miraflores, Santiago, Buena Vista, Los Barriles, La Rivera and San Bartolo are also part of the contrast-filled region of Los Cabos.
Other interesting attractive visits in the surrounding area are: Baja California Islands, Cabo Pacífico, Loreto, Coronado Island, Espíritu Santo, La Paz (activites and bay), Laguna Sierra, Todos Santos & El Triunfo.
Geographical Summary of the Area
The resort area of Los Cabos actually consists of two towns – Cabo San Lucas and San José del Cabo – linked together by a 20-mile 'tourist corridor' of high-quality services that have helped give Los Cabos an international reputation.
These include residential areas, golf courses, luxury hotels, restaurants, discotheques and shopping centers catering to tourists who want and expect the very best.
The point of land known as Cabo San Lucas is a popular attraction not only because of its famous rock formation 'El Arco' – the Arch– but also because of the excellent sport fishing in the area (you'll find a large fleet of rental boats) and the rich marine life which attracts numerous divers.

A nice video of Los Cabos, great views
San José del Cabo has quite a different feel from Cabo San Lucas, as it still has the picturesque atmosphere of a slow-paced Mexican "pueblo".
Narrow streets lead to the heart of town where you'll find the 'plaza' or main square, town hall and San José de Añuití mission.
The marshy San José "Estero" is a protected nature reserve with numerous ecotourism activities for visitors.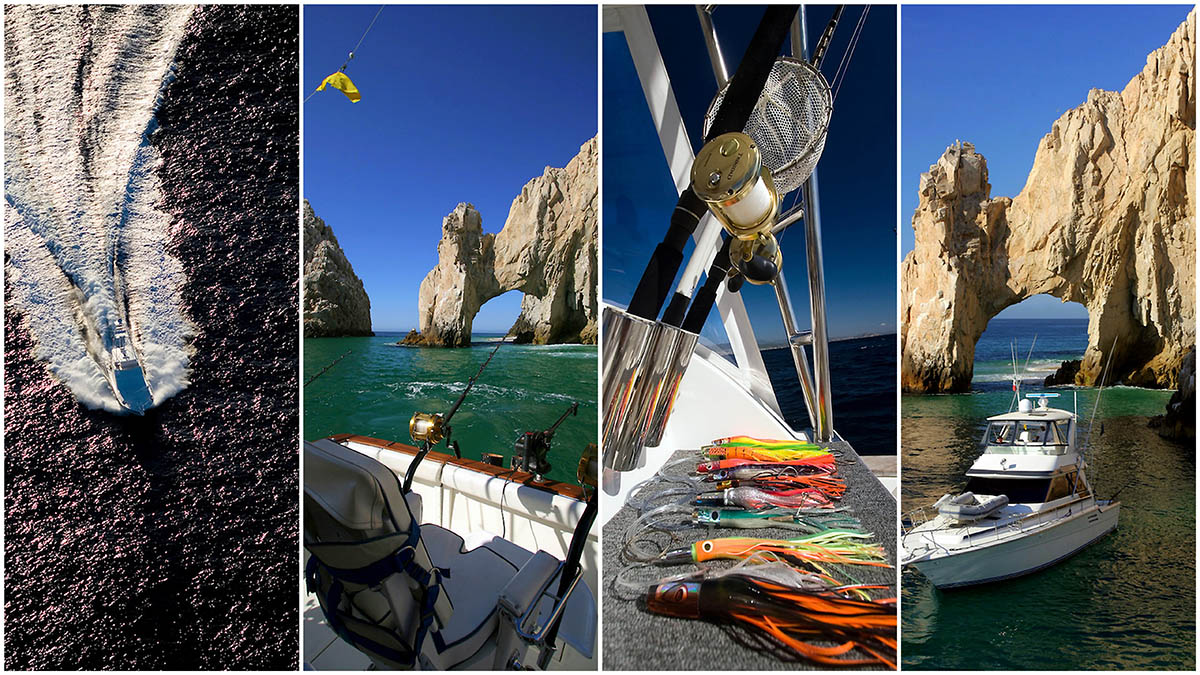 Excellent facilities for sport fishermen can also be found in the Cabo del Este tourist corridor, which annually attracts great numbers of fishermen. There is also great windsurfing off the beaches of Los Frailes, Los Barriles and Buena Vista.
A favorite spot for scuba divers is the ecological reserve known as Cabo Pulmo Marine Park, with its enormous variety of marine life.
Activities worth mentioning: Sportfishing (Bisbee's Baja Fishing Tournament), SPAs, ATV, Hiking, Whalewatching.