Scuba in the aquarium of the World
The Sea of Cortez offers unparalleled opportunities to come close to some of the most exotic marine species in the world, such as giant manta rays, whale sharks, hammerhead sharks, and schools of porpoises.
Dolphins, whales and orcas also populate the grand aquarium that exists off the shores of Baja California Sur, a natural legacy for divers who wish to explore these fabulous waters.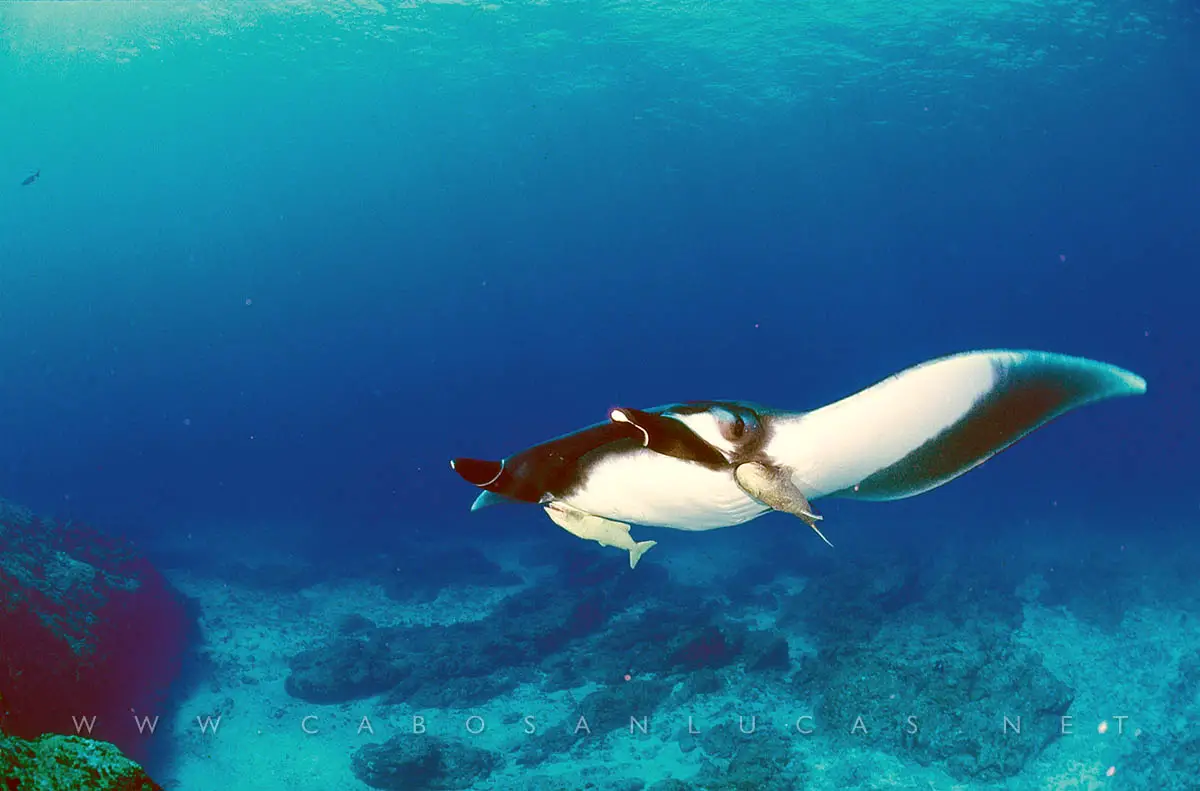 The Sea of Cortez, considered a world-class diving site and dubbed "The World's Aquarium" by Jacques Cousteau, encompasses extraordinary beauty and a wealth of sea life in the bays of La Paz, Cabo San Lucas, Cabo Pulmo, Concepción, Magdalena and Loreto, and around the pristine off-shore islands, a dream come true for thousands of diving enthusiasts from around the world.
The teeming waters of this sea are home to over three thousand species.  Eight hundred of them live in coral reefs like the one at Cabo Pulmo Marine Park, one of the few living coral reefs in North America.  The Sea of Cortez works like a giant pump that circulates huge quantities of enriched water.  Strong tides generate ocean currents that constantly stir the nutritional supplements that flow into the sea from the Colorado River, providing ideal conditions for plankton to bloom and thus support marine species that exist nowhere else on earth.
La Paz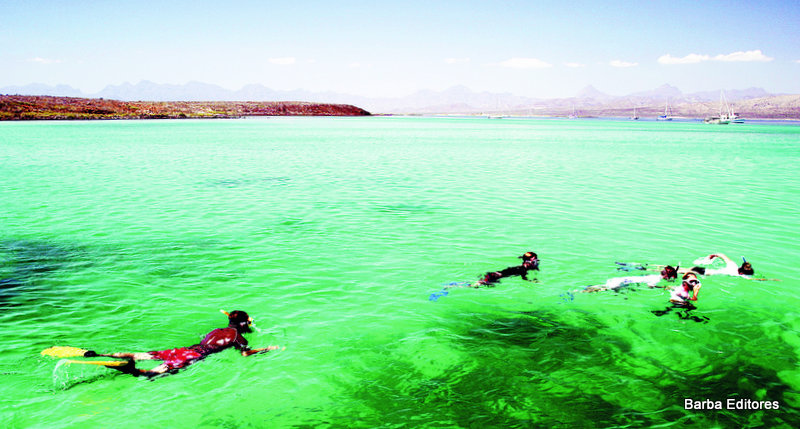 There is top-notch diving at more than 25 sites among the islands that cluster around the entrance to spectacular La Paz Bay:
El Bajo: An underwater mountain with a minimum depth of 60 feet, the habitat of a great variety of species. Recommended year round for experienced divers.

Los Islotes: Rock formations that are home to an entire colony of sea lions. Outstanding diving year-round, for all levels of expertise.
Salvatierra: A ferry that sank in 1976 forms an artificial underwater reef at 60 feet.
Suwanee Reef: Small coral reef with thousands of colorful fish, perfect for beginning divers.
Las Ánimas: These islands are located off San José Island and offer excellent diving all year round.
La Reina and La Reinita: Small islands off Cerralvo Island with large concentrations of pelagic fish. Sometimes you can see migrating whales from here.
New Artificial Reefs: Two decommissioned Chinese ships were sunk here in 1999 to create artificial reefs. They are located in the San Lorenzo Channel, between Ballena and Espíritu Santo islands.
Cabo Pulmo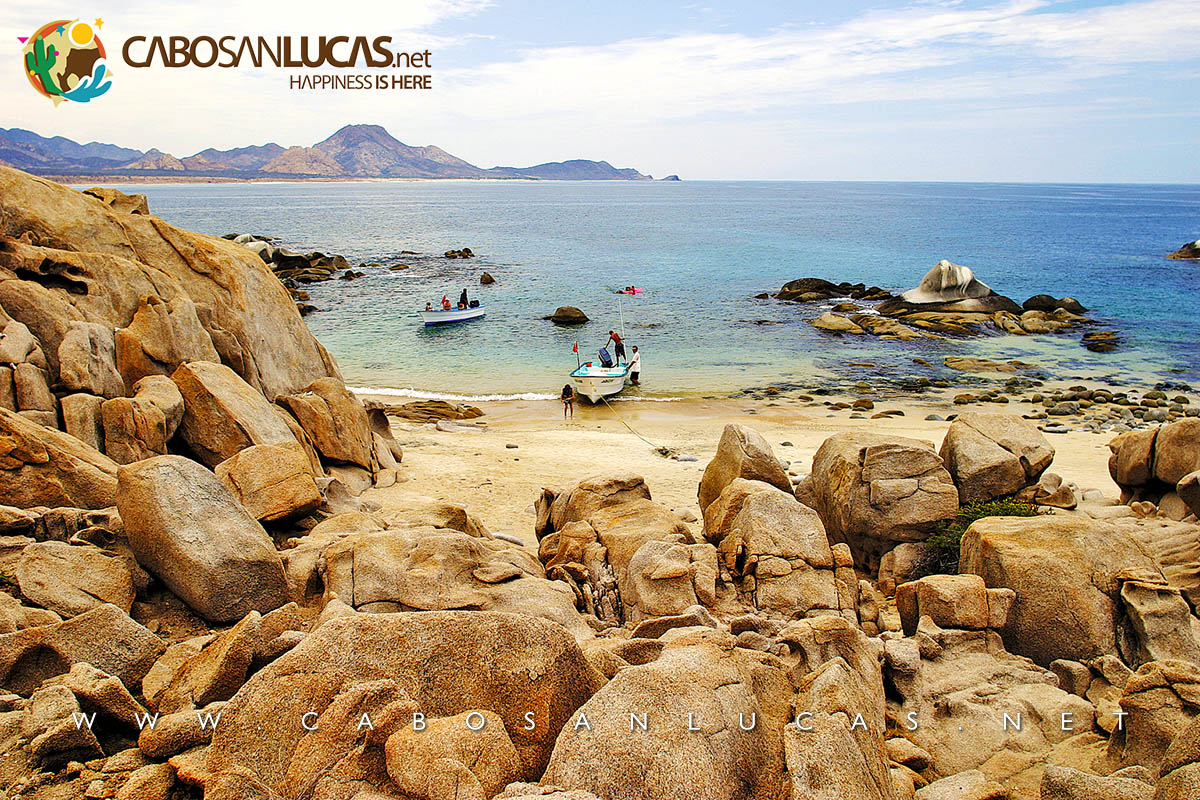 The Pulmo Cape Marine Park (Cabo Pulmo) is a designated Protected Natural Area, and home to one of the few living coral reefs that exist in our country. A paradise for divers year-round, it has concentrations of pelagic species, marine mammals and colorful tropical fish.
Cabo San Lucas
The diving here rivals that of Belize, Hawaii and Cozumel for the wealth of marine life and the transparency of the water. One of the best areas is the Cascadas de Arena ("Sand Falls"), formed by tributaries of a huge undersea canyon extending from near the entrance to the port of Cabo San Lucas. Currents sweep rivers of sand over underwater cliffs, an extraordinary sight to behold.
The waters around El Dedo de Neptuno (Neptune's Finger), a geological formation near El Arco, contain coral formations and marine species such as octopus, barracuda and shark. Santa María and Chileno Bays also offer excellent diving for beginners and experts.
Loreto
The Loreto Bay National Park is a Protected Natural Area encompassing a wide variety of marine coastal environments with rocky and sandy bottoms, beaches, and underwater ravines, gorges and terraces. The local marine life is especially varied and colorful, and includes fan corals, spiny clams, sea urchins, starfish, hermit crabs, phantom shrimp and other myriad examples of biological diversity.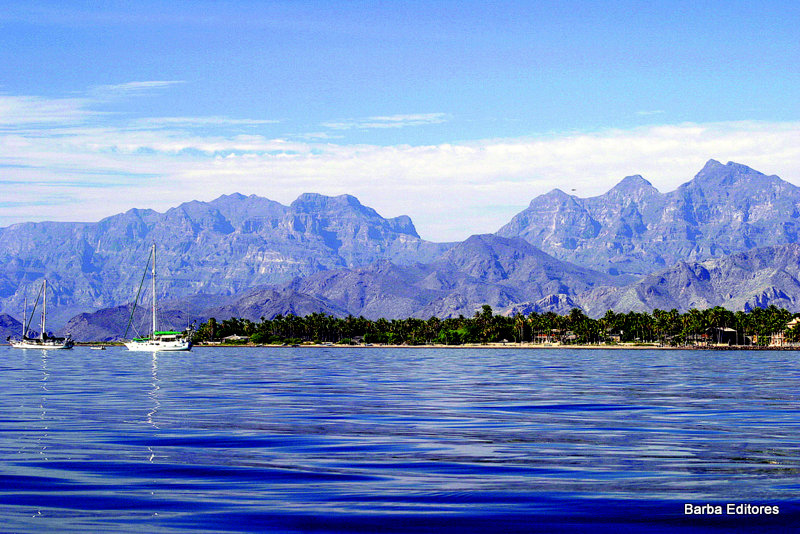 At all of these diving sites in Baja California Sur, you will find certified outfitters and divers offering expert service, equipment and attention to help make your undersea adventure an unforgettable experience.