Cabo San Lucas has an impressive variety of restaurants offering great dishes from all over the world or right from the Los Cabos and Baja area; from the most casual to the best gourmet meals in Mexico. Cabo has the added benefit of offering fresh and high-quality seafood directly from the sea to your table.
With hundreds of restaurants and food options open just waiting for you in Los Cabos, you'll have more than enough to choose from, you can settle for what you know, or just have a ball enjoying the local dishes.
A very popular local dish is the red snapper (huachinango) prepared as you like it, which could be "a la diabla" (slightly spicy), "al ajillo" with butter and garlic, "al acuyo" (Acuyo: Hoja santa (Piper auritum) is an aromatic herb), "a la plancha" fried just with butter, the options are endless.
The local "tacos de pescado" (fish tacos) in Baja California style are found all over town, the fish or shrimp is "rebosado" (deep-fried battered shrimp) and then placed in a tortilla with guacamole, cream and cabbage.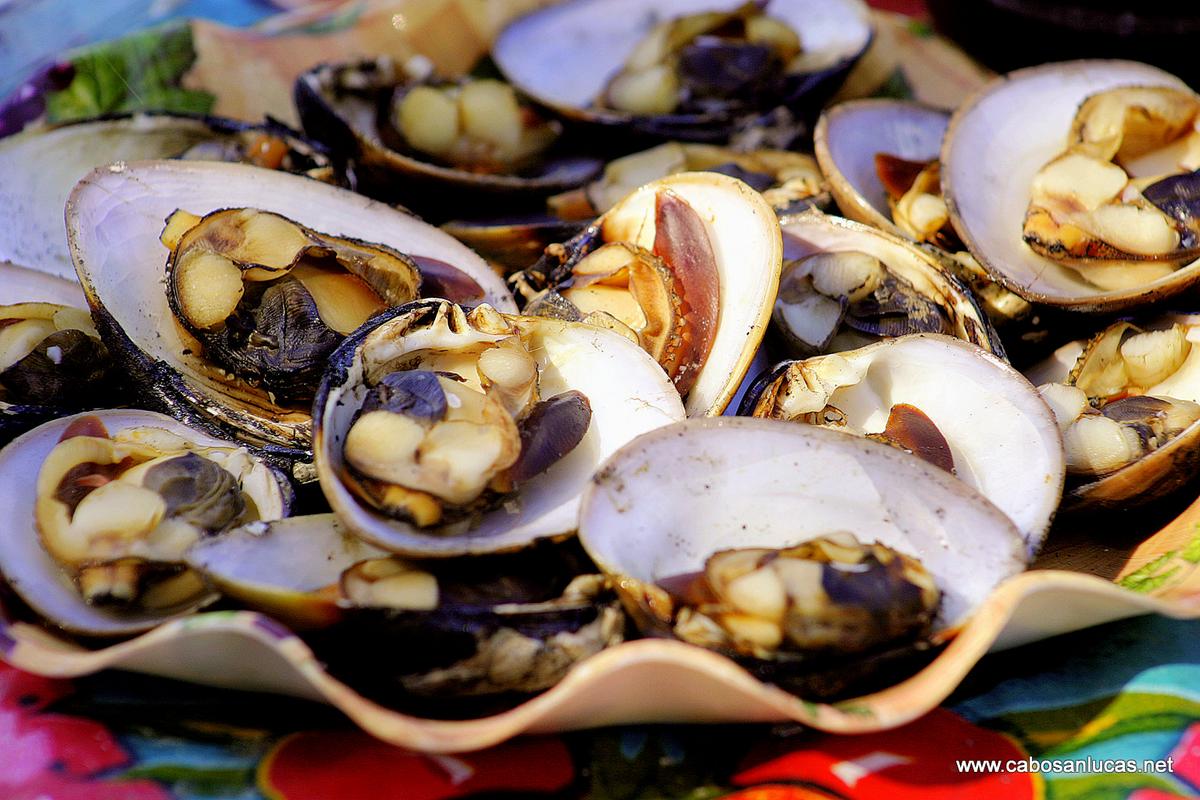 Another dish you will enjoy is "burritos de machaca", these are made in many different ways but the best known includes tomato pieces, green chilli, onion and coriander plus the meat (of course), which is called "machaca" and is dried, spiced beef, that is rehydrated and pounded until it is tender again and then mixed with potatoes and vegetables. This is all wrapped up in a warm tortilla and can be eaten at any moment in the day, but locals enjoy them mostly for breakfast.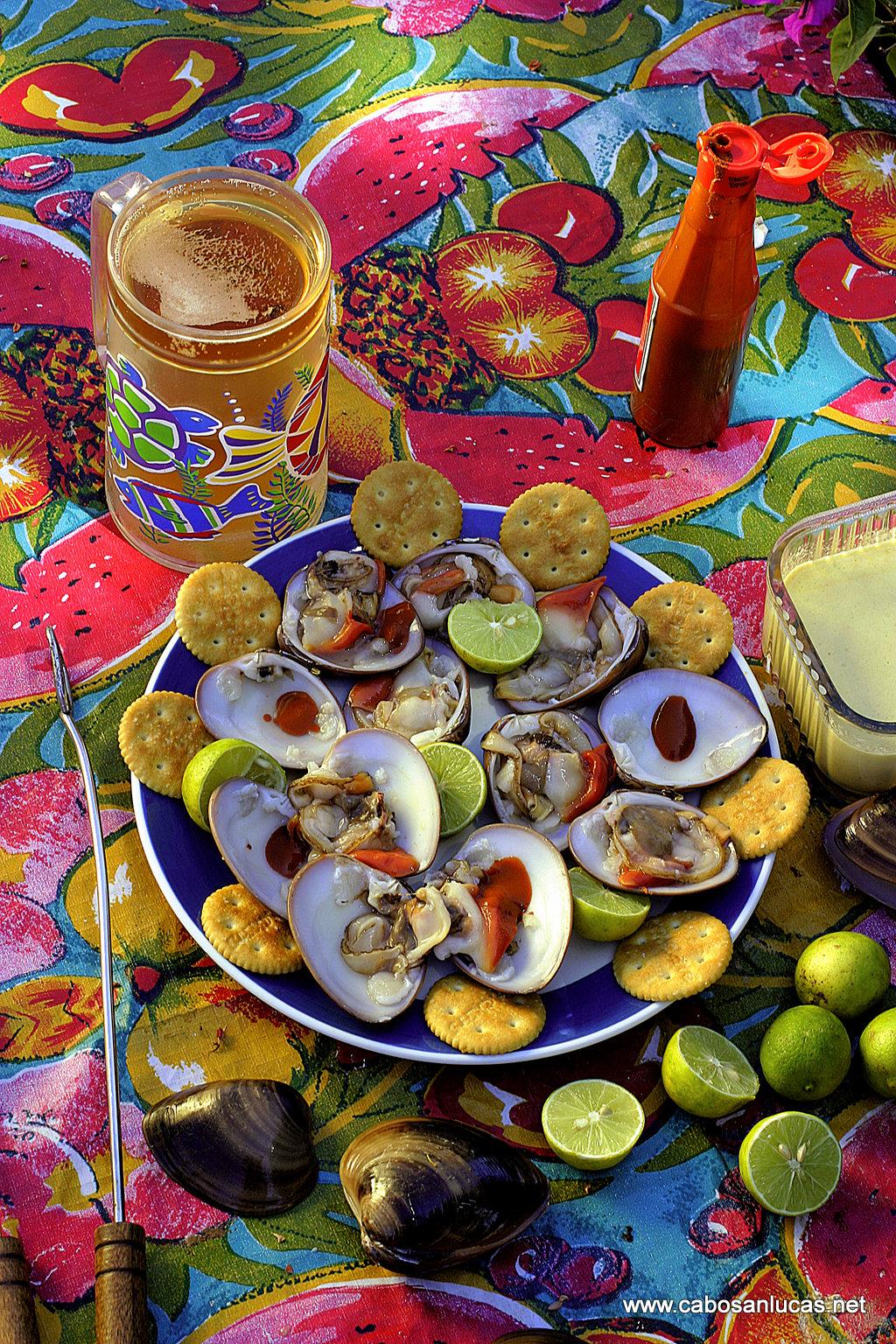 Chocolate Clams
Another local delicacy are the "alemejas chocolatas", the Mexican Chocolate Clam (Megapitaria squalida) which is served in a variety of ways, mostly cooked or grilled with sauces, lemon and chili. By the way, the name is in honor of their shell color, not their taste.
The local liquor is called Damiana, a shrub native to the area, USA and the Carribean (Turnera diffusa). In CSL it normally replaces the triplesec in the Margaritas. Dry leaves can be used for teas and the local legend is that they are an aphrodisiac.

Damiana Liquor
Don't forget to enjoy the local sweets too, these are "ates", fruit pastes and local season fruits in syrup.
Author: M. A. Gallardo