When in Cabo San Lucas, come take the tour of your life! The most exciting tours for your family, or your honeymoon. A new adventure everyday on the Pirate Ship tours and tall ships.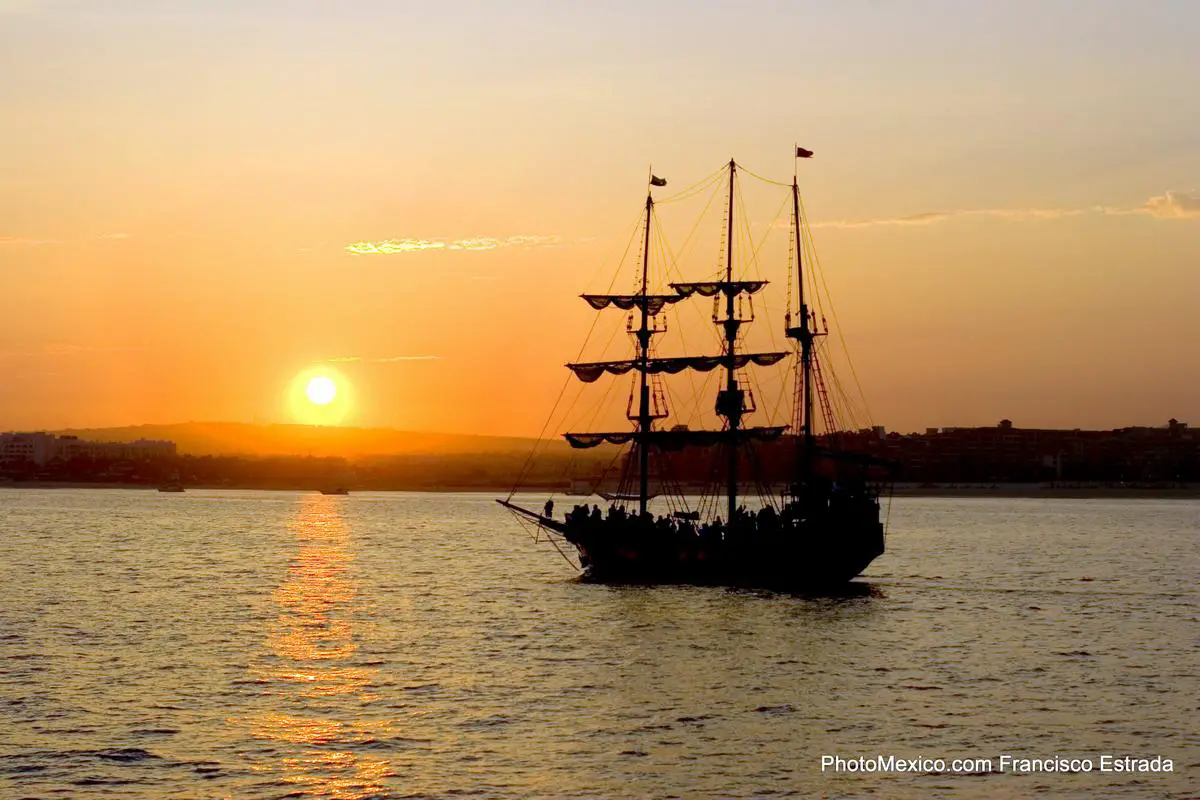 The backdrop of the desert, Land's End, the colorful cities, the emerald waters of the Sea of Cortez joining those of the Pacific Ocean, the sea life, both above and underneath the waters, make Los Cabos an obvious place to enjoy many sea cruises and tours.
Buccaneer Queen Pirate Ship
Among the most entertaining is the Buccaneer Queen, which offers an snorkeling and sunset cruise. It's a 96 ft long wooden Pirate ship formerly used as a movie set and for commercials, now at your disposal to sail into the waters and landscapes of Los Cabos.
The ship was built in 1969 and is a unique theme boat that sails in the area. The trips include the Arch at Land's End, Lover's Beach, El Chileno Bay, the coral reefs and the impressive sunsets as seen from the Sea of Cortez as it falls into the Pacific Ocean. There are four different daily tours, that you can check out on their nice website.
The trips include a tour guides and a naturalist that will point out both historical tips and landmarks along the way, as well as the animals, birds and creatures you'll encounter during your journey.
Whale Watching
Snorkeling
Sunset
Blow Out
Monday to Sunday 8:30 AM to 7:30 PM
For reservations and information: (624) 144-4217
Website: www.buccaneerloscabos.com
Sunderland Pirate Ship (NOT AVAILABLE ANY MORE)
Sail away on this, the oldest tall ship sailing on the Mexican Riviera, a 110ft wooden ship built in 1885, the Sunderland! You'll visit Lover's Beach, the sea lion colony, the world-famous Arch and Land's End. Steer and hoist the sails or just relax and sit back on the deck.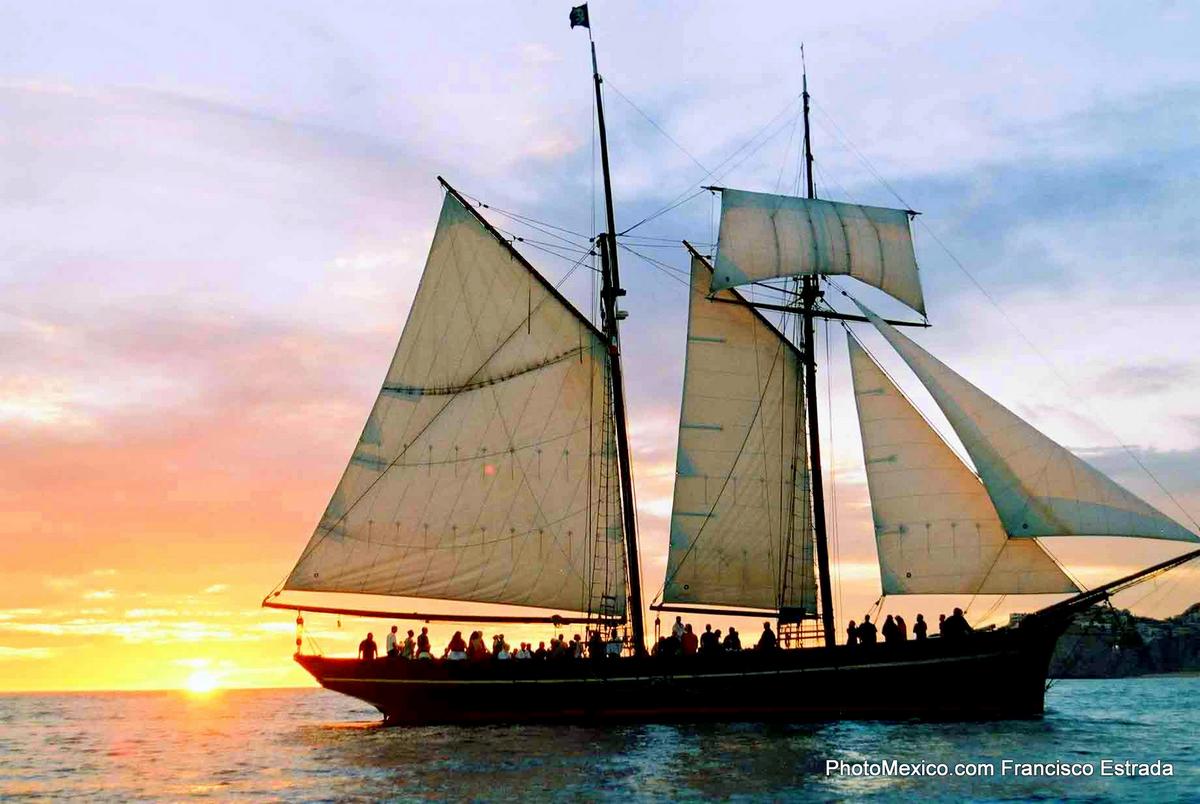 You can also enjoy listening to the whales with the aid of hydrophones (during the whale season) and enjoy "tall tales" of the history and sea adventures of Los Cabos on this "tall ship". This is an area that actually had real pirates and real treasures, so there is a lot of pirate lore and stories to keep you entertained (and obsessed), the ship itself is very much like the one used by Thomas Cavendish to take the Spanish "Santa Ana" galleon in Cabo
Take a trip back in time and sail away into the Sea of Cortez as was done centuries ago, have the chance to steer a cannon strutting historical ship.
Come and enjoy these tours Cabo San Lucas Has for you! And let your adventures set the best memories you can have.