Cabo San Lucas Hurricanes
Current Weather + Forecasts | Live Satellite Images | Winds
Hurricane season in the Eastern Pacific is from May 15 to November 30.
Most develop late in the season.
Most costly hurricane: Odile (2014)
Most deadly hurricane: Oliva (1967)
The Los Cabos area is still feeling the after-effects of Hurricane Odile, a Category 3 hurricane, whose center made landfall with sustained winds of 125 mph (200 km/h) directly on Los Cabos on September 14, 2014. However, the area has rebounded remarkably quickly given the extent of damage that was sustained.
Hurricane Odile was one of the strongest hurricanes to have ever made landfall on the Baja Peninsula.
The area suffered severe wind damage and flooding due to heavy rainfall and storm surge.
According to CFE, approximately 92% of the population of Baja California Sur, or 239,211 users, lost electricity and water after the hurricane which continued for a period of 2 weeks. Hurricane Odile resulted in $1.22 billion U.S. dollars in economic losses and 15 people died.
Since 1951, only three other major hurricanes have made landfall in Baja California Sur: Hurricane Olivia in 1967 (Category 3), Hurricane Liza in 1976 (Category 4), and Hurricane Kiko in 1989 (Category 3).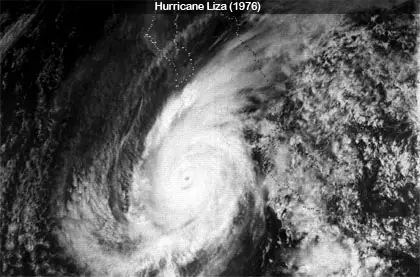 A major hurricane is a Category 3, 4 or 5 hurricane which has sustained winds of greater than 111 mph (178 km/h). According to the National Oceanic and Atmospheric Administration's (NOAA's) Saffir-Simpson Hurricane Wind Scale, a hurricane is categorized as "major" when it can start to inflict severe damage.
Tropical storms and Category 1 and 2 hurricanes have sustained winds of less than 110 mph (154 km/h) and are dangerous, but typically result in no or only minor damage.
Within 7 weeks after Hurricane Odile hit, 3,000 hotel rooms and 70% of the restaurants were open, and 80% of the recreational activities had resumed. By early 2015, several of the Los Cabos hotels had been completely repaired.
At first, the aftermath of Hurricane Odile left a scarcity of construction workers in the area and a paucity of construction materials such as new windows. Today, construction is still ongoing, however, for the most part, scars from the storm and the ongoing repairs fade into the background and most appearances and functions of the area have returned close to normal.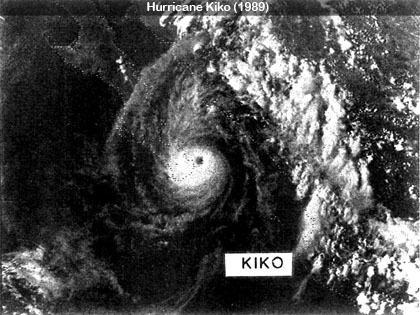 There are a few upsides to the storm – new and improved buildings and infrastructure and rock bottom real estate prices, such that, it is an excellent time to buy if you are considering starting your own business or buying a house in the area.
Bancomext (Banco Nacional de Comercio Exterior) has invested and continues to invest more than 1,000 million pesos in new infrastructure for the tourism industry in Los Cabos as a result of Hurricane Odile.
As of June 2015, operating partners in the Los Cabos Hotel Association report 63 hotels operating in the Los Cabos area with a total of 12,981 rooms.
From 2015 to 2017, 18 new hotels are planned for another 3,796 rooms or a planned growth rate of 29% over the next two years.
One new hotel, including new restaurants and small commercial shops, and four new hotel renovation projects are scheduled in the near future in Los Cabos with a plan to bring over 1,000 new rooms to the area.
There is one word to describe Los Cabos – resilient.
---
Current Weather & Forecasts
Additional forecast sources can be found at Cabo weather forecast
Live Weather Satellite Imagery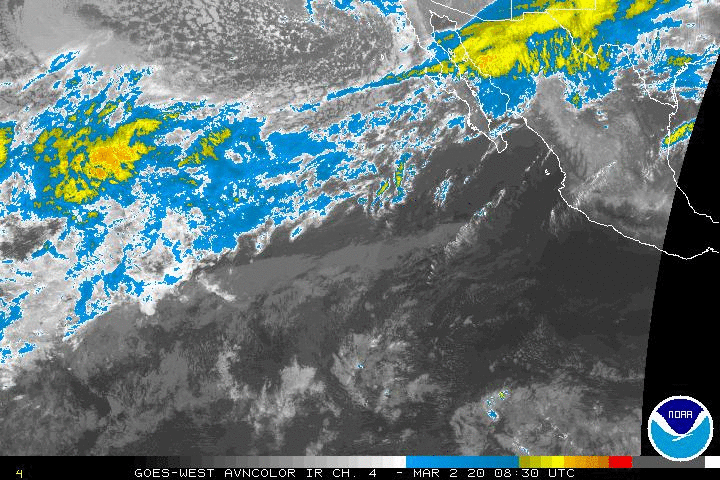 Winds
Current and forecasted future wind conditions in the Los Cabos area can be viewed here.
Tide, Sea and Surf
Seven-day forecasted sea conditions