If you love the idea of having all your toys in one place, Medano Beach in Cabo San Lucas is the spot for you! Equipment rentals are along this long crescent-shaped swimming beach close to the marina and downtown Cabo.
Jet Skis and Wave Runners, parasailing, water skiing, kayaks, sailboats and boogie boards, along with snorkel and dive rentals make Medano Beach an ideal destination for watersports.
Kayak
Kayak or motor across the bay to Lover's Beach, or just hang out at one of the many popular beach clubs and spend the day people watching, while the kids keep busy on and in the water.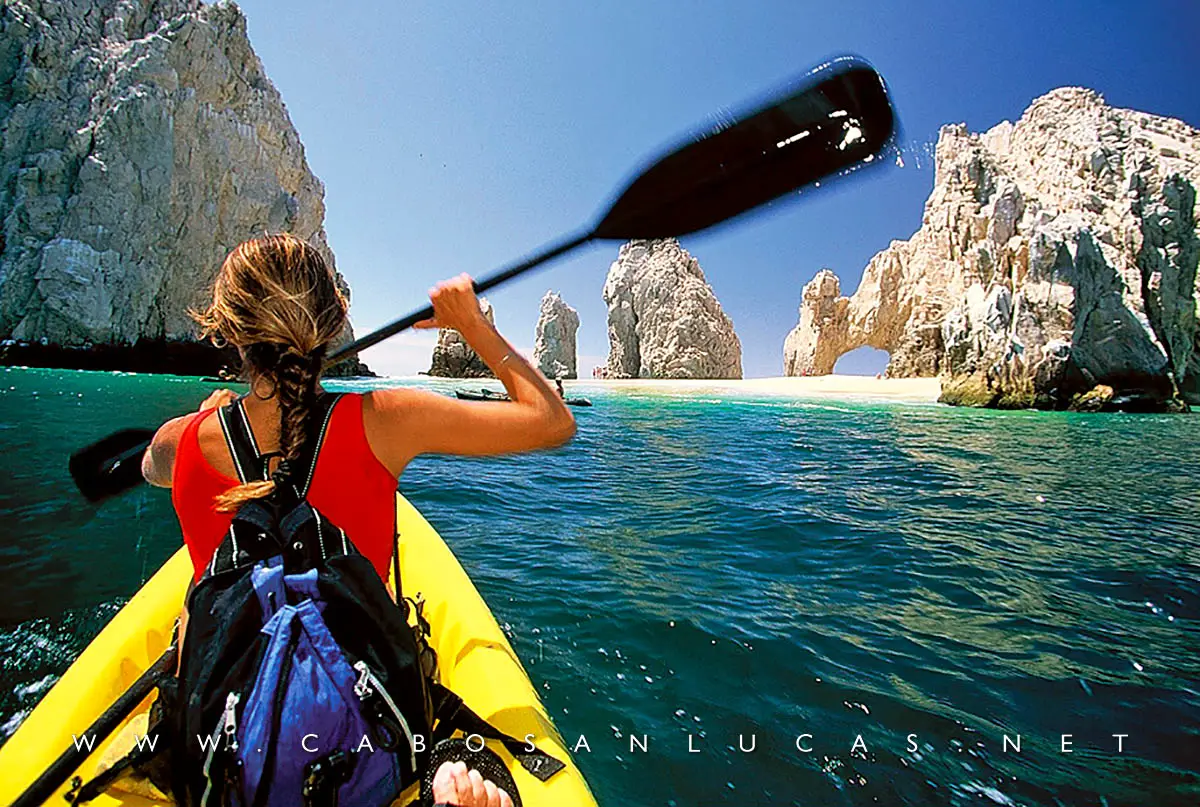 If you're staying in the Tourist Corridor, watersports rentals are also available on the beach at the Melia Cabo Real at the Cabo Real resort at Km. 19.5.
Snorkeling and Diving
In Los Cabos, incredible underwater adventures await every level of snorkel and dive enthusiast, from Cabo San Lucas Bay to Cabo Pulmo, east of Los Cabos' main tourist area. The earth's youngest sea, the Sea of Cortez has more species of vertebrates and invertebrates than any other body of water. In Cabo San Lucas Bay, beginners will enjoy the diverse and colorful underwater world near Pelican Rock, while intermediate and advanced divers will thrill at the amazing Sandfalls, discovered by Jacques Cousteau.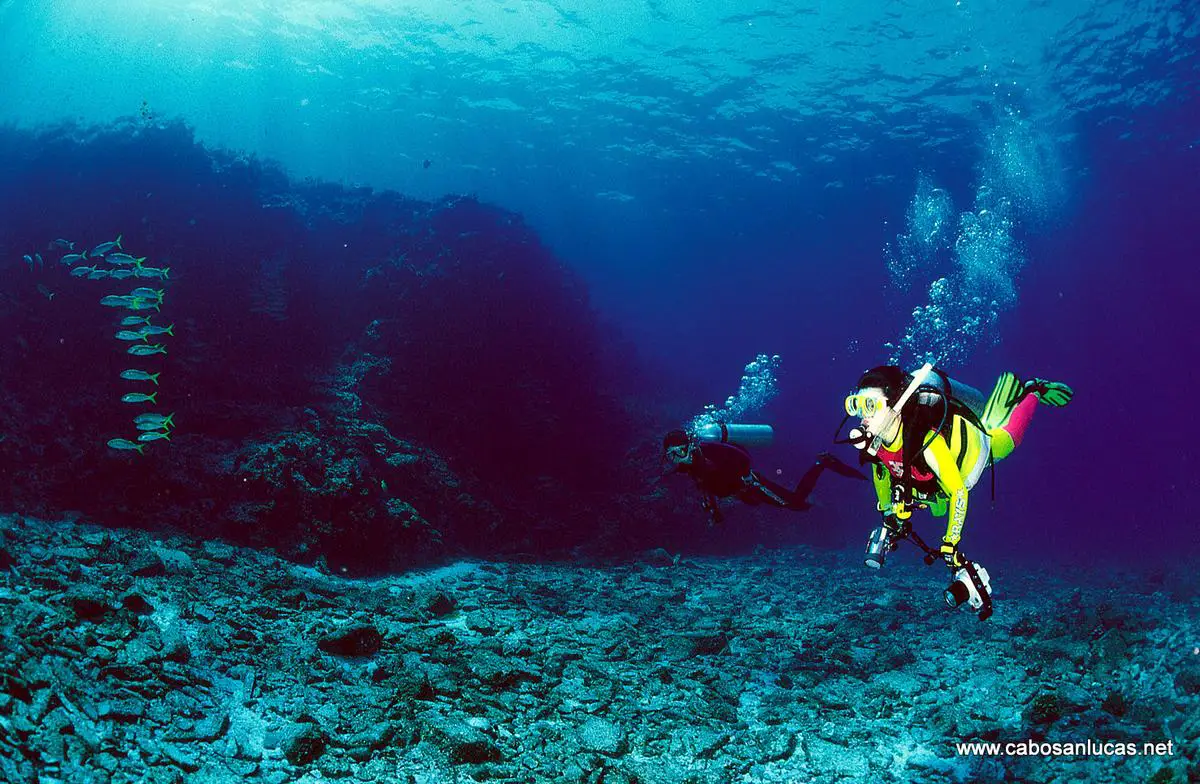 Excellent dive sites are throughout the Tourist Corridor, with Chileno reef a popular and easily accessible location for all divers. Dive excursions can be arranged from the Cabo San Lucas marina, or plan a private trip for you and your group with door to door transportation. Depending on where you decide to snorkel or dive, expect to see gorgonians (sea fans), guitarfish, eels, colorful schools of reef fish, and rays. At Cabo Pulmo Marine Park, seven live finger reefs offshore make an excellent day trip for divers and snorkelers, with optional kayaking.
Surfing, the extremes at the sea of Los Cabos
A surfer is a "nobody" without his board. Waiting for a wave, on your side could be the famous San Pedrito and La Pastora: expert only waves.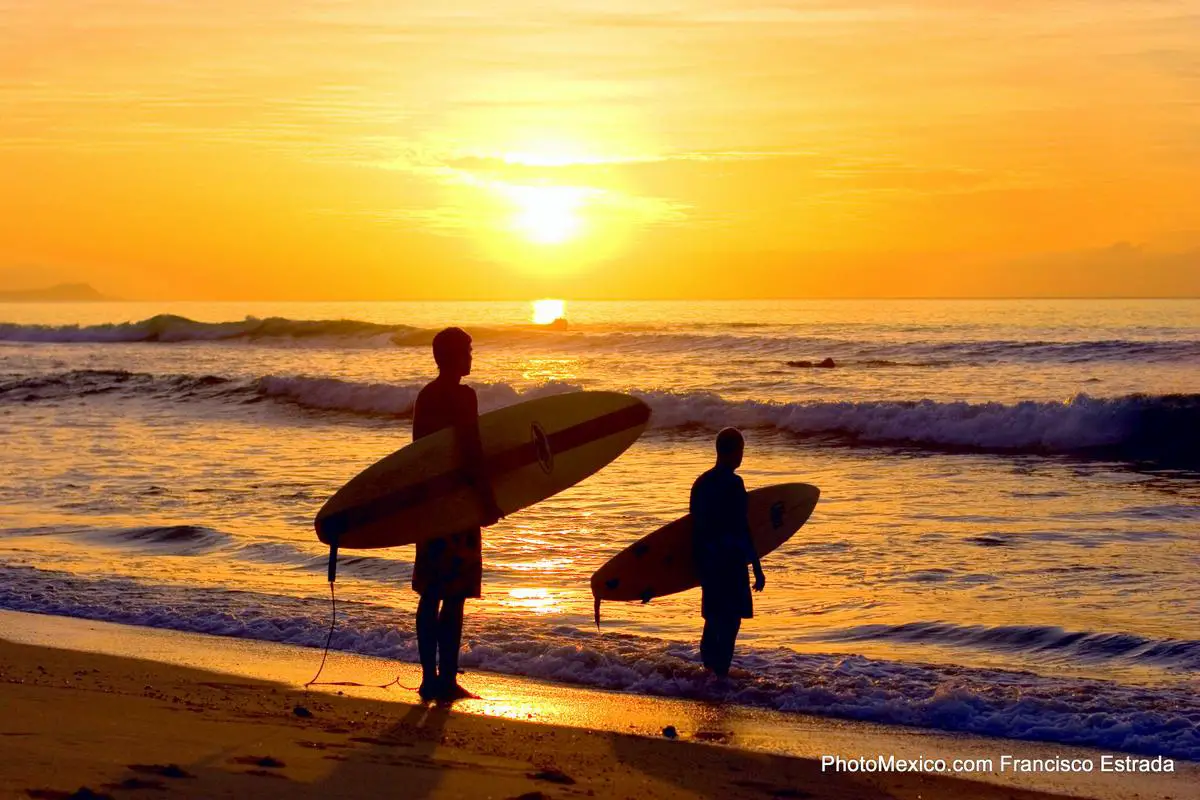 Los Cabos, one of the main tourist destinations of the world, also attracts those who love the waves. Here waves of all types come up from beginners and even for surfing professionals. If you find in this sport a lifestyle, from the spiritual and physical attitude of riding a wave and standing on the board, or you simply want to know a different type of emotion, you are at the right place. More on Surfing.