Where Baja California's peninsula ends, just where the land submerges into the sea, there are places that will fascinate you with their provincial tranquility, you'll feel touched by the warm smiles of its people, entranced by all the different nautical adventures available and, at the same time, amazed by the tourism infrastructure and nighttime fun, lights, toasts and dance options. Welcome to Cabo San Lucas and Baja California Sur!
Los Cabos is one of the five municipalities of the Baja California Sur state in Mexico. The seat city is San Jose del Cabo.
Just 20 miles West from San Jose del Cabo is Cabo San Lucas, a tourist stronghold that has modern infrastructure and is a steadily growing attraction for international and Mexican tourism.
Sightseeing in Cabo San Lucas
In the '60s and '70s of the XX Century, this former fishing village became a tourist destination. The rationale for the change: a small picturesque bay, a dreamy town, an exceptional sea with transparent waters including strings of black corals, abundant fish and underwater sand waterfalls.
Located 150 miles South from La Paz, the capital of Baja California Sur, Cabo San Lucas is a place of barren beauty where you can fish, dive among corals or practice almost any water sport.
CSL offers challenging adventures that are completed with the excellent services and infrastructure this tourist destination offers.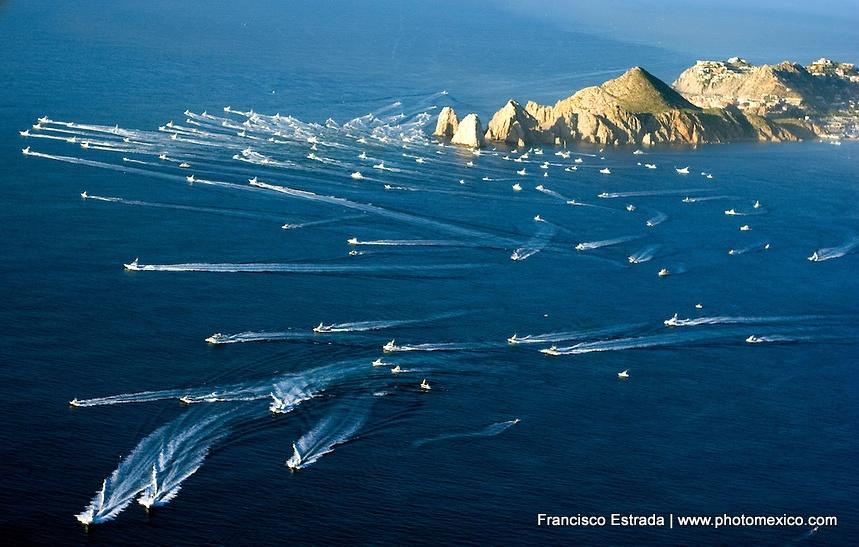 Cabo right on the tip of the Baja California peninsula has all you could want in a Mexican destination. A unique landscape, excellent world-class hotels, restaurants that will flatter your palate, you can enjoy shopping in exclusive stores, a modern marina and incredible nightlife will be your accomplices.
The Arch
The persistent erosion caused by waves carved the rock for hundreds, perhaps thousands of years creating a natural monumental, an imposing arch right on the tip of the peninsula of Baja California, making it a unique "Finisterra" (Land's End).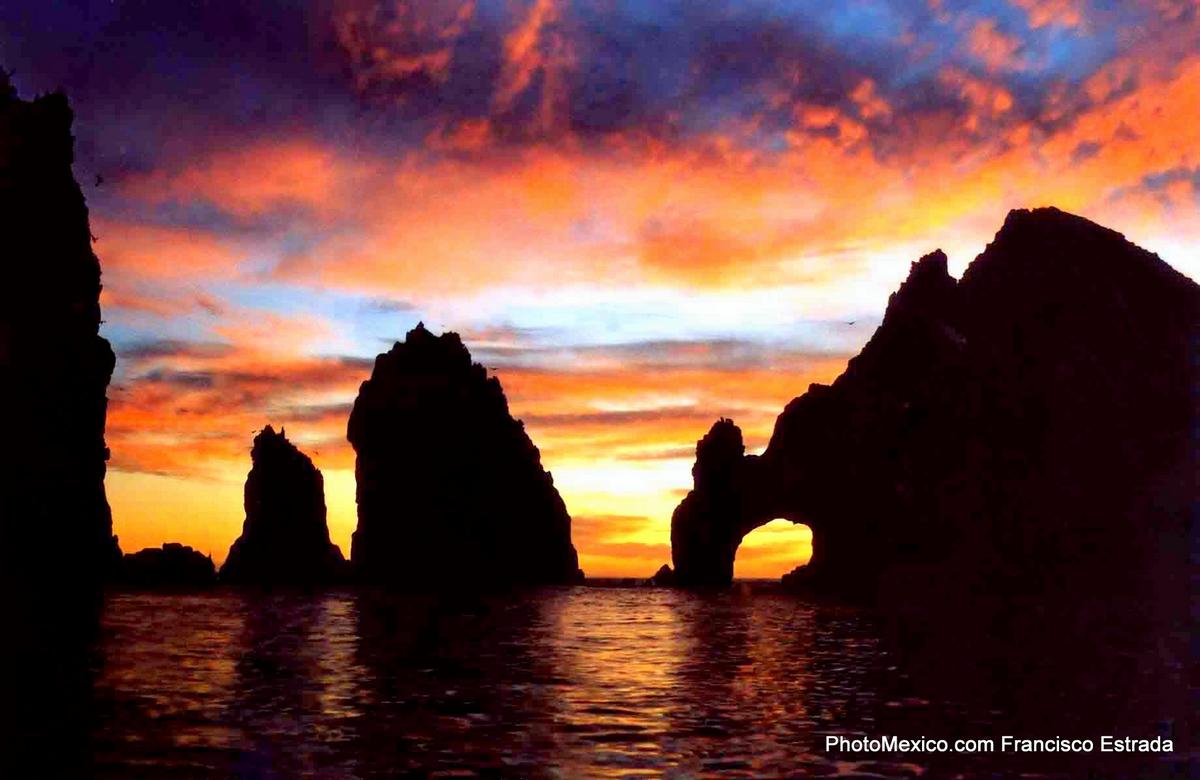 The Arch itself is the place where the Sea of Cortez and the Pacific Ocean meet, another attraction around this rock formation are some seal and sea lion colonies. This giant arch has become a symbol of Los Cabos, and it even appears on the coat of arms of the municipality.
Cabo Beaches
On the coast from Cabo San Lucas to San Jose del Cabo there are twenty different beaches to enjoy.
The most famous Cabo beaches are Playa El Médano, the watersports beach of Cabo San Lucas and a favorite location for all those who want to be "seen". Costa Azul beach, the surfer's choice, Palmilla Beach, great for photography and location shots, Santa María Bay a protected bay and marine sanctuary.
Then there is El Chileno Beach, great for swimmers and those that enjoy snorkeling. The most romantic, Lover's Beach, only accessible by boat and near the natural monument, The Arch. If you are into sightseeing and walking by the sea, Los Cabos has it all.
Lighthouse at False Cape (Faro Viejo de Cabo Falso)
Located in Cabo Falso, 3 miles from Cabo San Lucas, this monument dates back to 1890, it can only be reached on horseback or in a 4×4 vehicle, which can easily be rented in downtown Cabo San Lucas.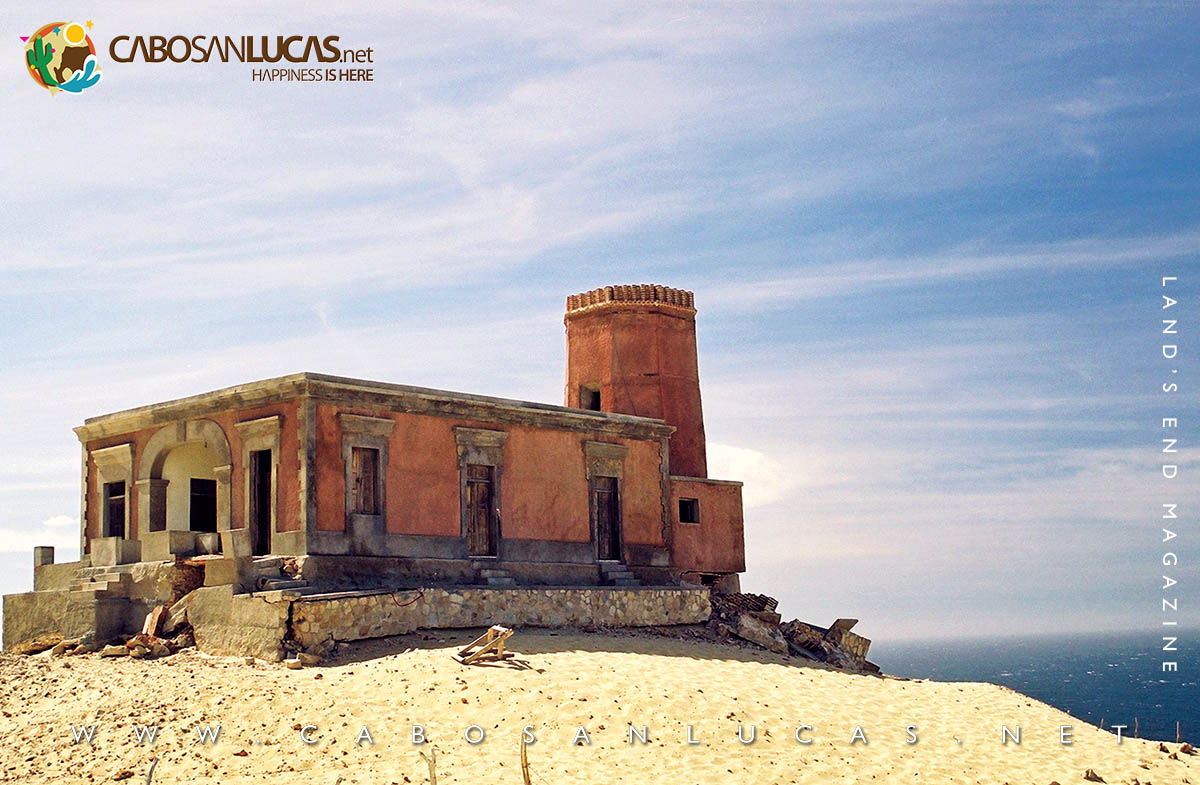 In its heyday, it guided ships that sailed the seas around the world. Today, only a skeleton is left resting on the sand dunes that surround it. Despite its apparent abandonment, it is one of the main attractions in the area.
The CSL Marina
It is the tourist heart of Cabo San Lucas. A luxurious focal point with more than 380 berths for yachts and boats, numerous surrounding restaurants and shops where you can find everything you need, plus a huge mall.
The Marina is active and restless, especially in the evening when entertainment centers open their doors and everything becomes a party. At dawn, when travelers propose the last toast, the village fishermen ready their gear and boats before sailing to sea in search of dorados, tunas, snappers and even marlin.
The Tourist Corridor (Golden Corridor)
This is a 20-mile road uniting the peaceful city of San Jose del Cabo to Cabo San Lucas. A four-lane highway and is, of course, one of the most important roads in Baja California, allowing quick and easy transit for thousands of people going from one end to the other.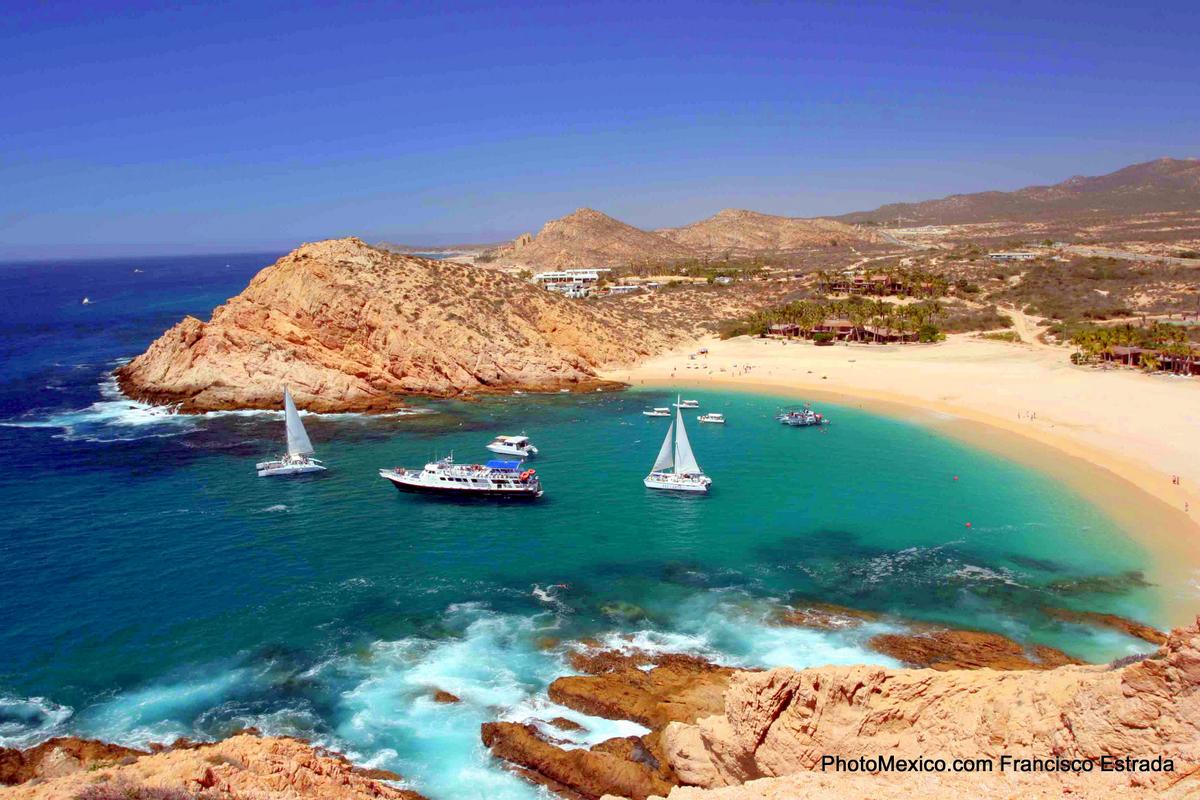 The highway runs parallel to the Sea of Cortez and is flanked by luxurious hotels, golf courses and beautiful beaches, one of the most exclusive areas in Los Cabos. It is ideal for shopping and nighttime entertainment at numerous nightclubs.
Moving around in the corridor is quite simple, there are taxis and buses that cover the route. The journey is very interesting and lets you enjoy the coastal beauty, especially the beaches, Palmilla, El Chileno and Santa María, among others.
San José del Cabo
Even though you may have arrived just to enjoy Cabo San Lucas, if you have some time available in the area, it would be a crying shame if you forgot to visit San José, located 20 miles east of Cabo, it's a very Mexican, laid-back town, with lots to offer, culture, restaurants and lots to do too, relax and enjoy.
Read more on the attractions in San José has in store for you.
Author: M. A. Gallardo