Tour to the Falls: Hiking and adventure
Light clothing, comfortable hiking boots, a backpack with food and water and a bathing suit are all you need to set off on an adventure in the beautiful Sierra de la Laguna.
The tour starts at Cabo Pulmo with a brief stop at the supermarket to pick up supplies, then an hour-long drive that provides a good opportunity to see the local plant and animal life.
Arriving in the mountain valley, the first leg of the hike is a 15-minute trek that puts your ability as an explorer to the test.  The trail meanders among sharp white rocks and then, suddenly, you find yourself approaching a series of fresh-water springs, the first of which is quite hot; this is a prelude to the natural pools and waterfalls that invite you to jump in, go for a swim, and enjoy the tranquility of the setting.
After a good dip, there's nothing better than a barbecued steak prepared by your expert guide.
Camping is allowed, and you can easily extend your stay for an extra day or two.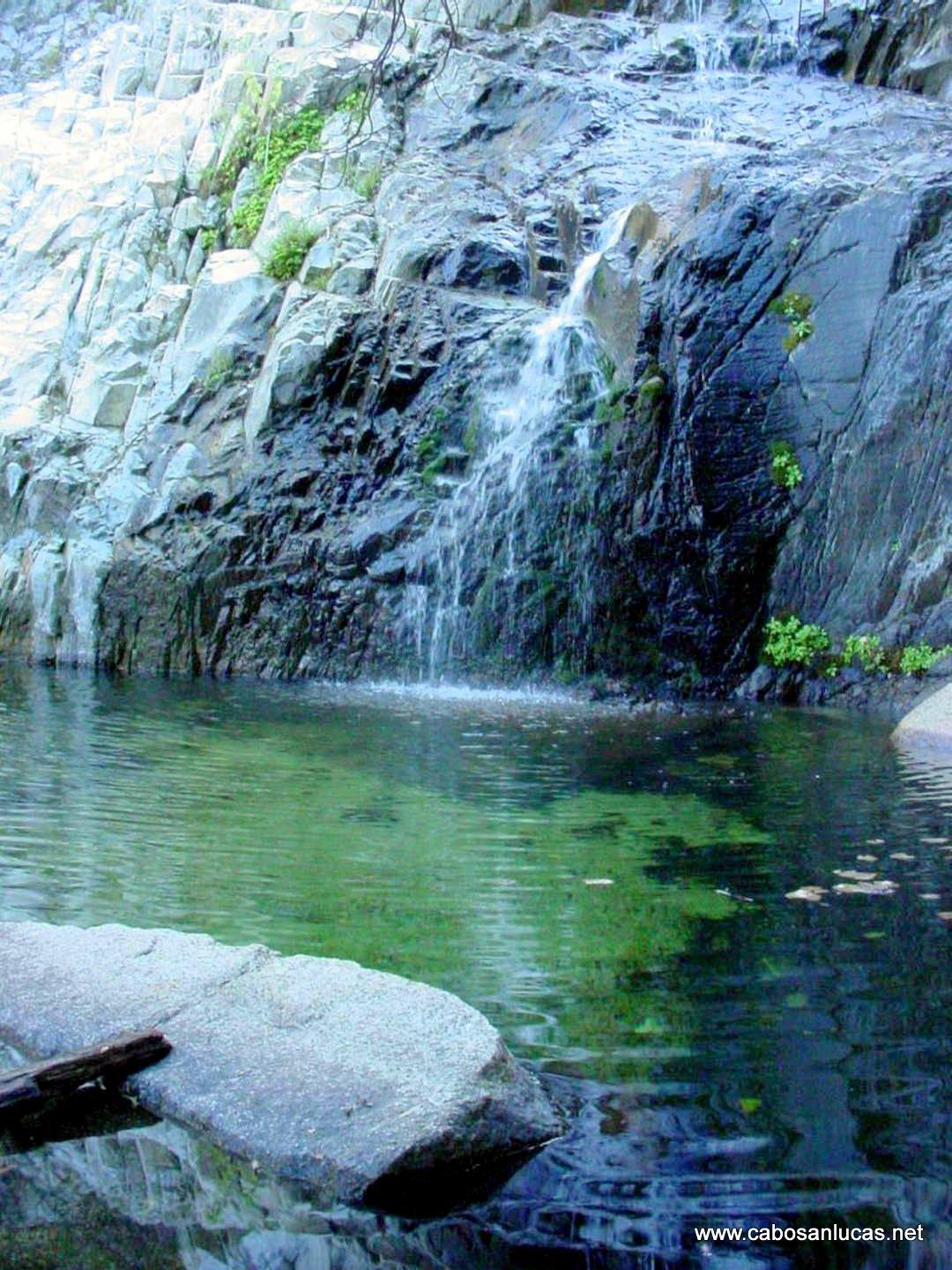 Enthusiastic hikers can request their driver to stop anywhere along the way, so they can make their way up the mountain on foot.