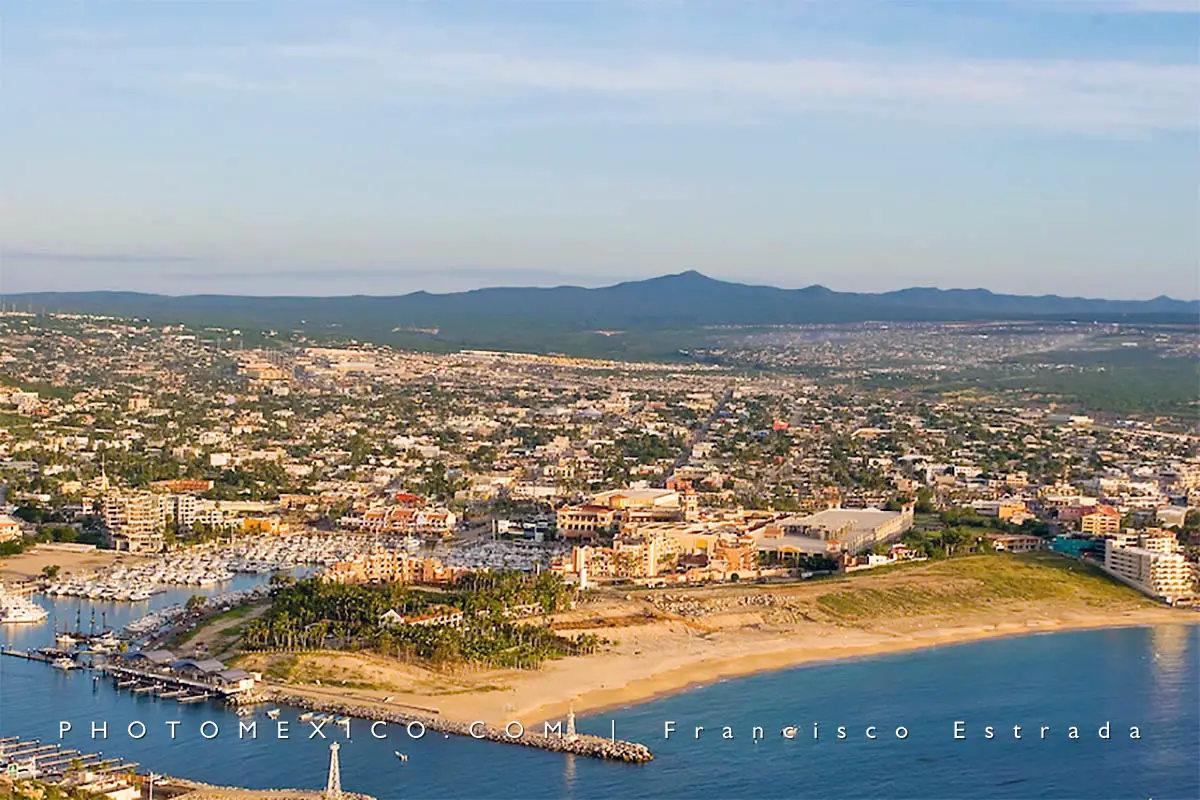 Cabo San Lucas (Saint Luke Cape) is a modern and sophisticated Mexican tourist destination with around 85,000 inhabitants located on the southern tip of the Baja California Sur state in Mexico, on what is known as the Baja California peninsula, separating the Pacific Ocean from the Sea of Cortez (also known as the Gulf of California).
This is a place the famous French explorer, Jacques-Yves Cousteau, called the "Aquarium of the World" due to the abundance of marine life that graces its waters, as can be appreciated in Cabo Pulmo.
The city is a magnet for golf, diving and sportfishing enthusiasts as well as those that just want to enjoy the sun, beaches and the spectacular natural setting that mixes desert and the warm emerald sea.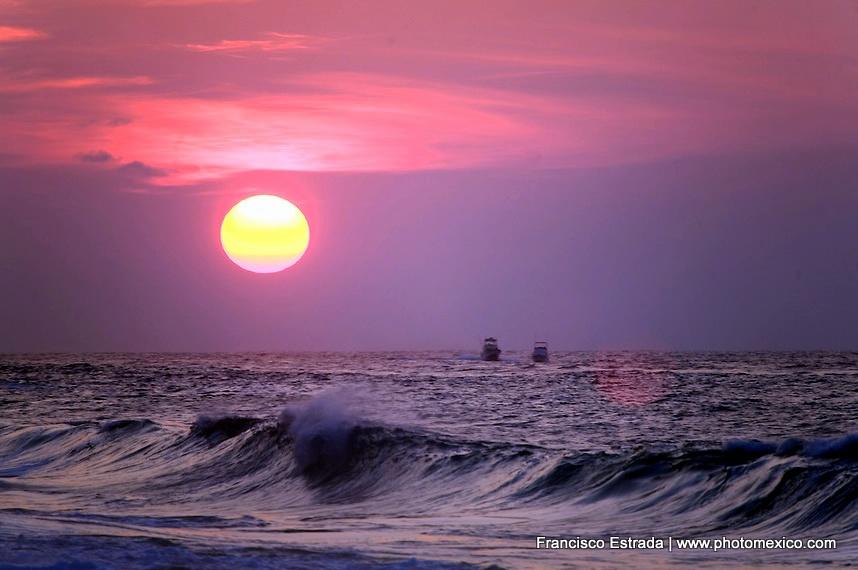 Cabo, as it is also known, is well-known as a tourist destination and is very much favoured by the rich and famous, both as a secure and quaint destination and because it's so close to the US West Coast and Southern states.
Geographical location: 22.88º N & 109.90º W
20 meters above sea level
Founded 1828 by Thomas Ritchie
Time zone: Mountain Standard Time, UTC-7
More on Cabo's location & map
Main Attractions:
When people mention "Los Cabos" (The Capes) they are talking about the whole area, that includes CSL, the neighboring city San Jose del Cabo (Saint Joseph of the Cape), and the 20 mile (33 km) stretch between them, called "The Corridor" or "Golden Corridor" which is where most of the resorts, beaches and golf courses can be found.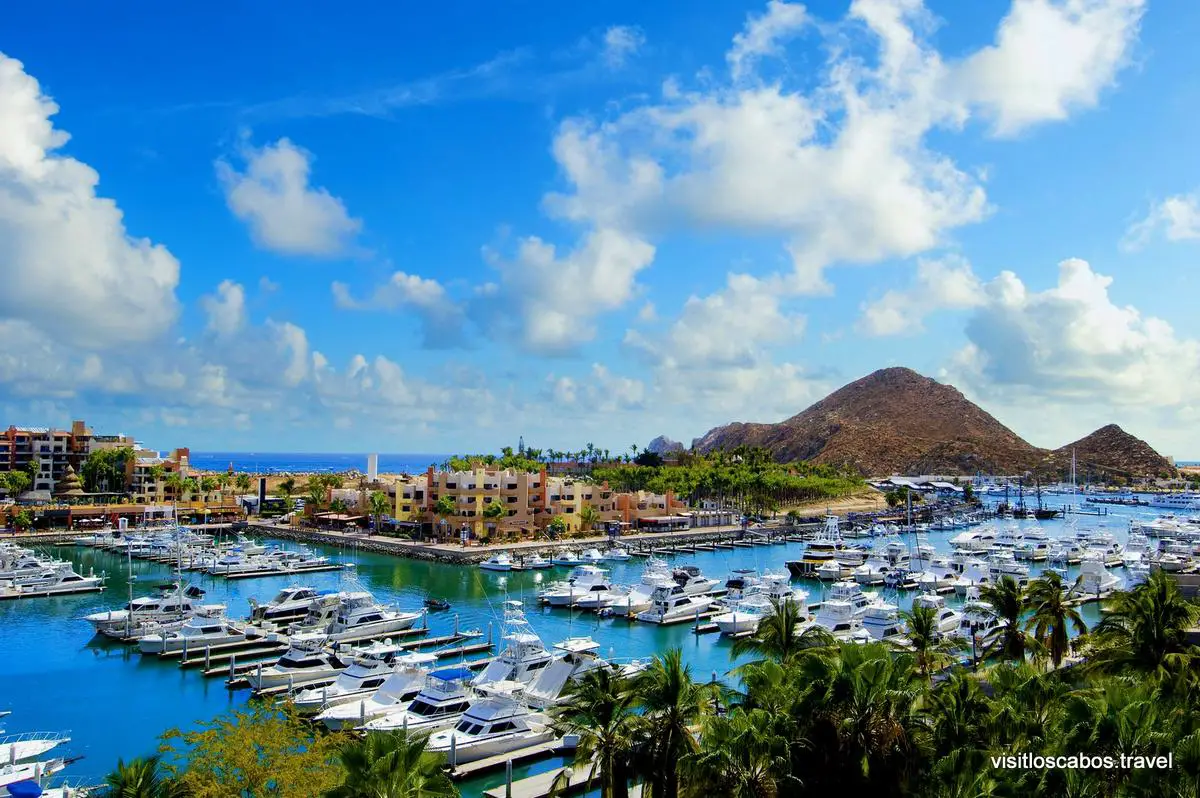 CSL itself offers an active Marina (with 380 slips with space for yachts and boats up to 200 feet) and surrounding marina area, a small downtown area with stores, restaurants, bars and shops and a few beaches close by, including the very popular Medano beach that is walking distance from downtown Cabo.
Plaza Puerto Paraíso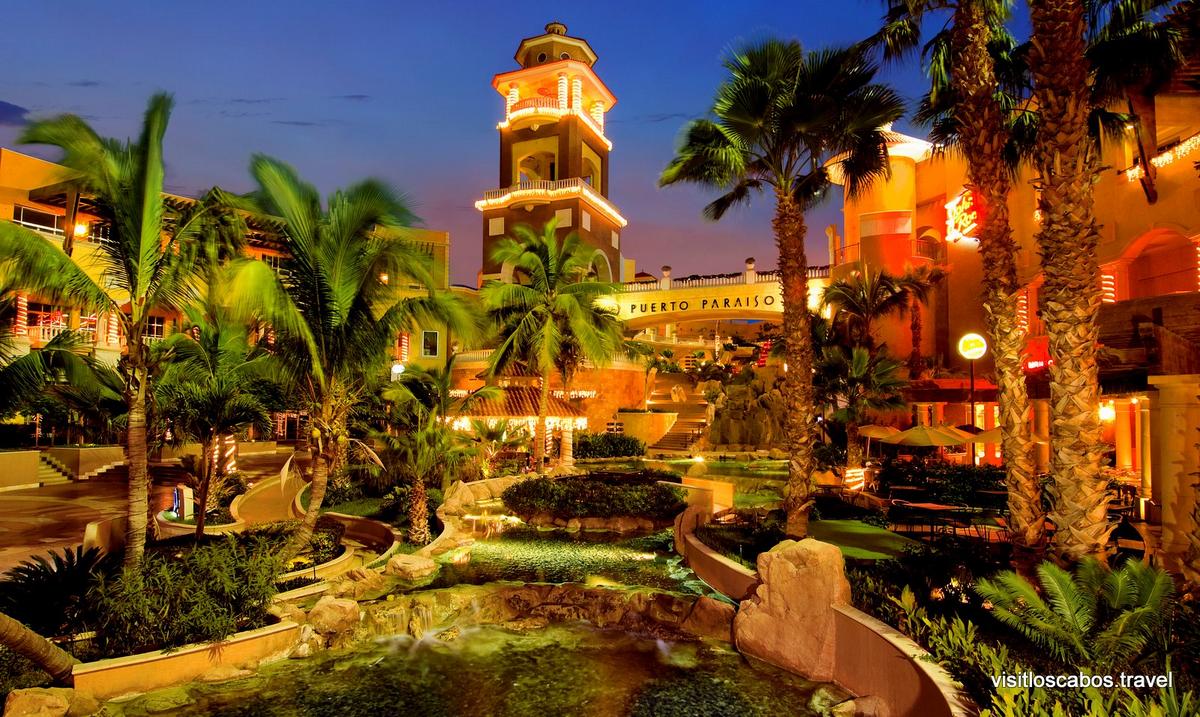 Things to do in Cabo:
Cabo San Lucas Church & Main Square
Camel Safari

View Downtown Cabo San Lucas on a larger map
The area itself has been inhabited for thousands of years by, for example, the Pericue Indians, then it attracted both Spanish conquerors and, later on, pirates. The name of the cape (Cabo) was given by the Spanish explorer Sebastian Vizcaino, the town itself is said to have been founded by a man called Thomas Ritchie in 1828 (history).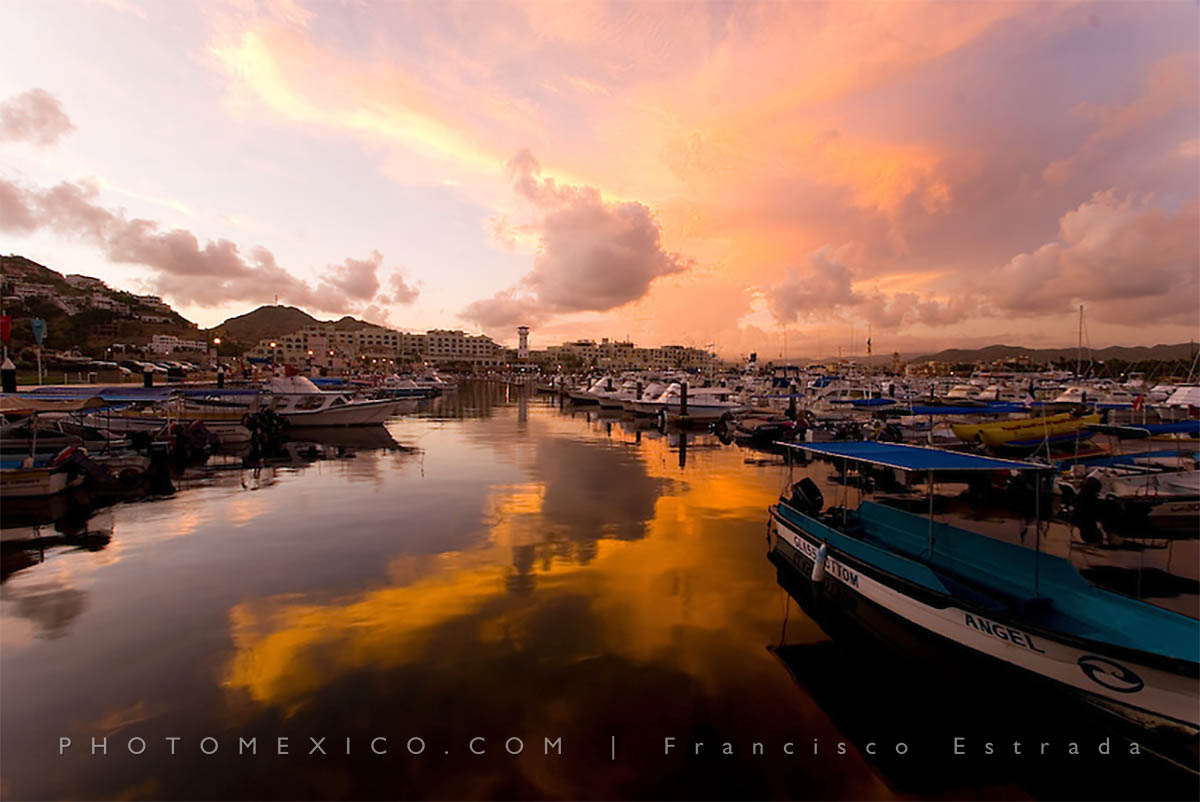 Cabo San Lucas Marina
Not long ago the area wasn't very populated nor very interesting at all, this went on until the 1950s.
In 1950 the local population was 548 inhabitants, mostly fishermen and the Compañía de Productos Marinos S.A. tuna cannery workers, at that same time San José del Cabo had less than 2,000 inhabitants.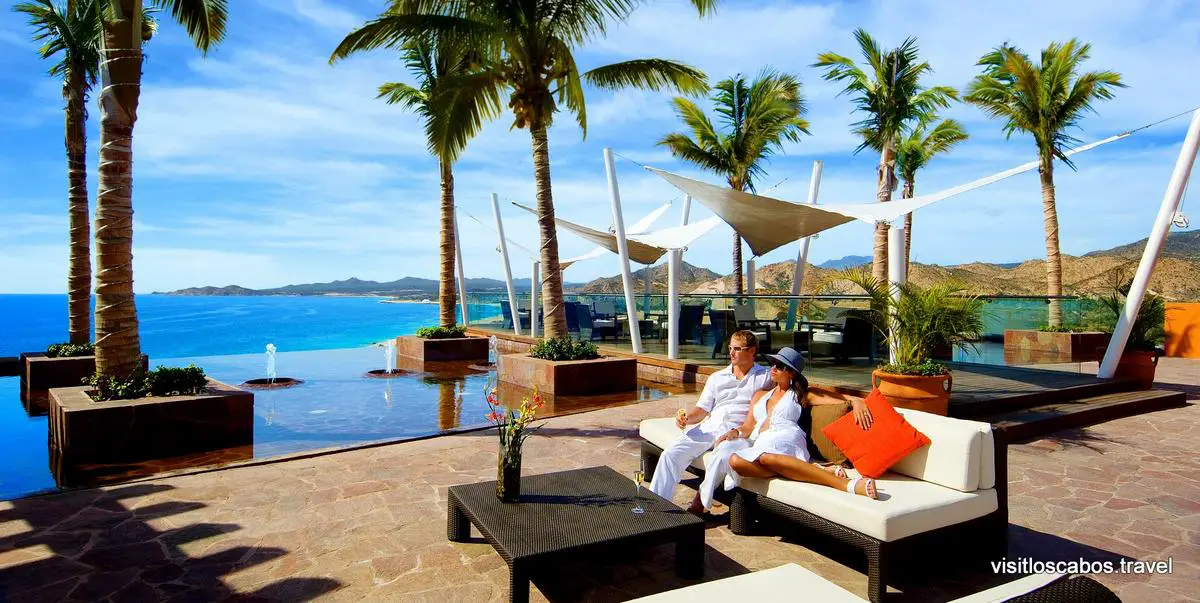 The drive to develop the area was mostly thanks to efforts done by a few visionary businessmen, among these William "Bud" Parr, Abelardo Rodríguez, Luis Coppola Bonillas and Luis Bulnes, from the late 1940's and into the early 1950's they bought up land from small ranches in the area and they developed separately, or in partnerships, a handful of hotels and resorts.
Among these projects was Hotel Las Cruces Palmilla, founded in 1956 some miles south of San Jose del Cabo, a very exclusive hideaway that became popular among Hollywood celebrities, with a golf course, private airstrip, tennis and croquet courts, private beach, pool, restaurant, bar and more.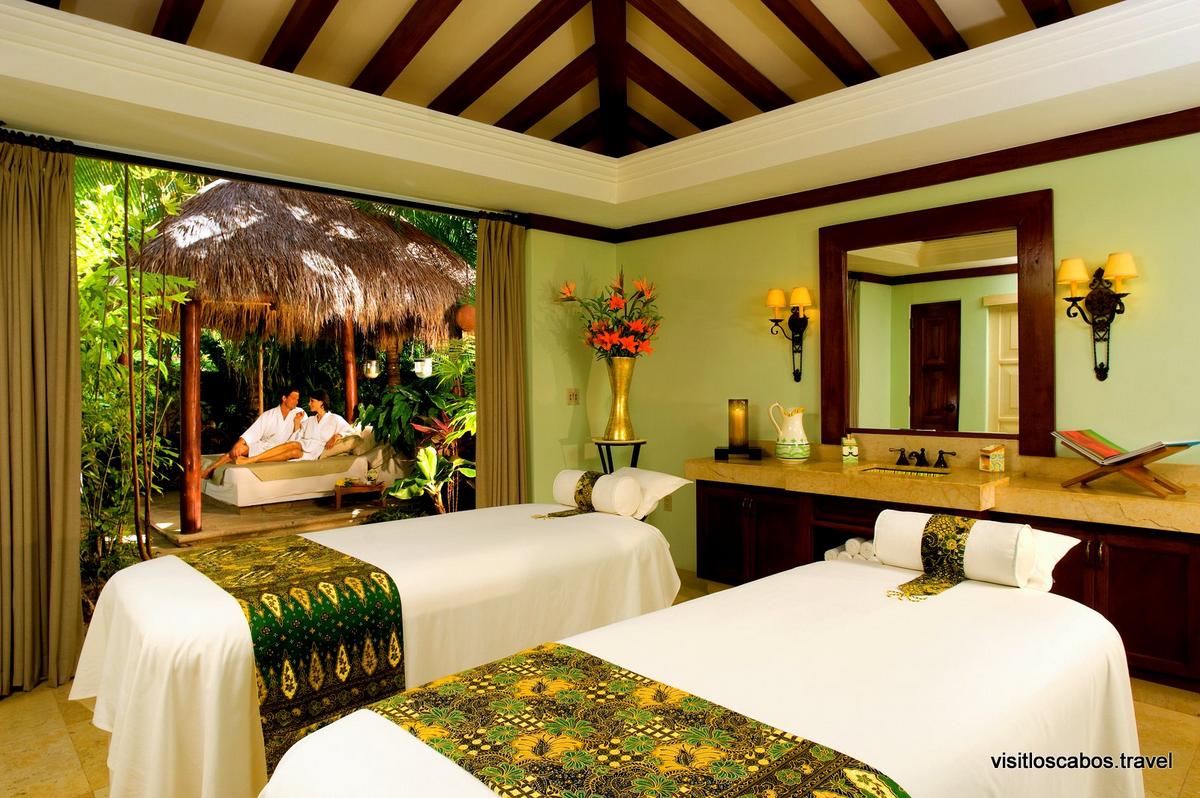 After Palmilla, William Mathew "Bud" Parr looked further south and built Hotel Cabo San Lucas between San Jose and the cannery at the rocky cape. The hotel was inaugurated in 1959 at Chileno Bay (named after some Chilean Pirates from the 17th Century) becoming the first hotel in Cabo San Lucas itself.
Other hotels that opened up were Hotel Hacienda in 1963, Hotel Finisterra (where Keith Richards married Patti Hansen in "The Whale Watchers Bar" Dec. 18, 1983), Hotel Mar de Cortez in 1972 and Hotel Solmar in 1974.
From 1974 the Mexican government started to invest heavily in developing Cabo San Lucas as a tourist destination, with both highway infrastructure like the Transpeninsular Highway, and later with the San José del Cabo International Airport (SJD) that was opened in 1986.
In 1975 the first commercial flights started arriving to Cabo and by 1978 FONATUR, the Mexican Tourist development agency chose the area for tourist development. The rest is history. ("Baja Legends" by Greg Niemann).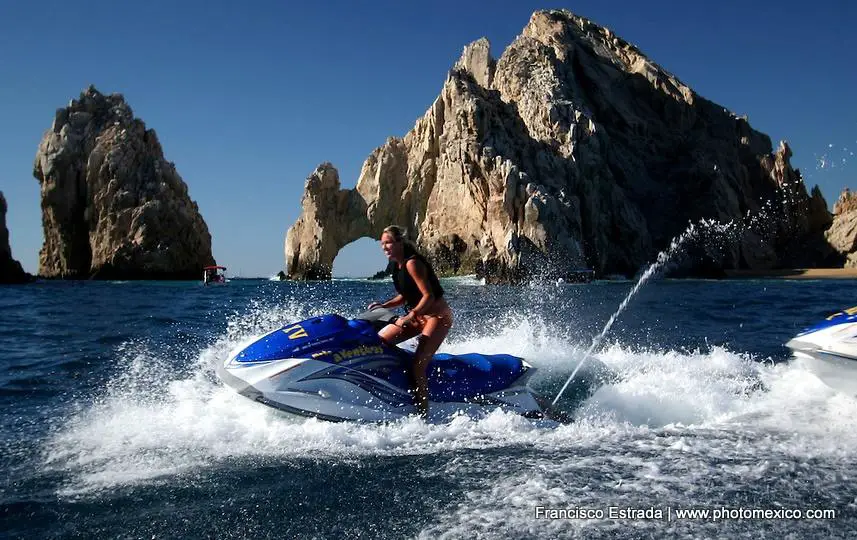 The Arch, Land's End, Cabo San Lucas
Since then Los Cabos has become a symbol for the good life and a favorite home-away-from-home for entertainment industry personalities. It has also developed as a sportfishing mecca, attracting fishermen from around the world, also for world-class golf taking advantage of the dramatic and beautiful landscape of the area.
Cabo has also become a very popular spring break destination in Mexico, close to the US and with many resorts that cater to them.
The beaches, scenery and the great weather are now attractive for families and those that enjoy the sun and the sea.

Video, History of Cabo in Spanish