The old fishing village that in the 1970's was Cabo San Lucas has become one of the most beautiful and luxurious beach destinations in Mexico – and it continues to rank as the "Marlin Capital of the World". 
Fishing enthusiasts who come to Los Cabos, year after year, find an impressive range of services and facilities.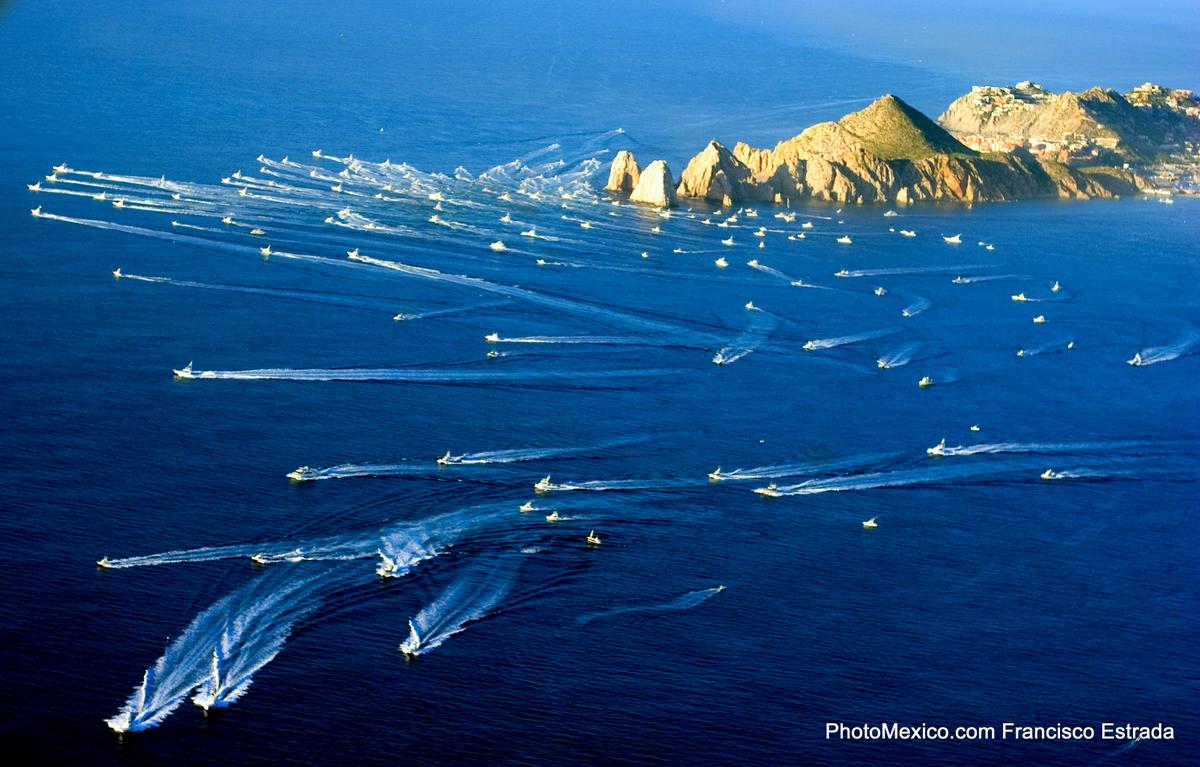 The State Tourism Department and The Bisbee Group have developed the first offshore fishing tournament circuit in Baja, with competition sites in the Sea of Cortez (Gulf of California) for blue or black marlin, tuna and dorado.
The Bisbee's Black & Blue Tournaments have been organized at the southern tip of the Baja California Sur for more than 4 decades. There are three versions:
Bisbee's East Cape Offshore in Buenavista (each July)
Los Cabos Offshore Charity Tournament &
Black & Blue Marlin Tournament (each October in Cabo San Lucas)
These now-famous fishing events were established in 1981 by Bob Bisbee, since then the purse has grown from 10K and 6 teams to millions of dollars and 150 teams. In 2006 the cash payout was more than 4 million dollars, the largest payout in sportfishing history.
In the year 2000, the tournaments expanded to the East side of the Baja Peninsula with the East Cape Offshore tournament and included Dorado and Tuna plus the traditional Marlin.
The event is hard to explain for those that haven't been there, their website states:
"It's five days of organized chaos full of hard-core excitement. With the beautiful and lively city of Cabo San Lucas as the backdrop. The Black & Blue is a once in a lifetime experience you'll never forget, whether you take home memories or millions."
For more information: www.bisbees.com
Author: M. A. Gallardo