You'll notice that Cabo San Lucas offers a wide variety of golf courses, which are recognized worldwide as some of the best. That's why in a few years the Cabo area has become one of the best worldwide golfing destinations.
On these well-known golf courses major international tournaments have been organized such as the PGA Senior Slam Tour. Many of the Los Cabos golf courses have been designed with a challenging degree of difficulty both for amateur and professional golfers.
It is incredible how, despite the rapid growth of the hotel needs in this part of Mexico, there has been space to build the eight golf courses currently available in the area, with their large and immaculate fairways.
These wonders have been made possible thanks to the contribution of the greatest designers in the business: Tom Fazio, Jack Nicklaus, Robert Trent Jones II, Tom Weiskopf and The Dye Corporation.
The landscape on which they have been built is often compared to some golf courses available in California and Arizona, but the Sea of Cortez and the dazzling landscape and contrasts mark the difference in these beautiful golf courses.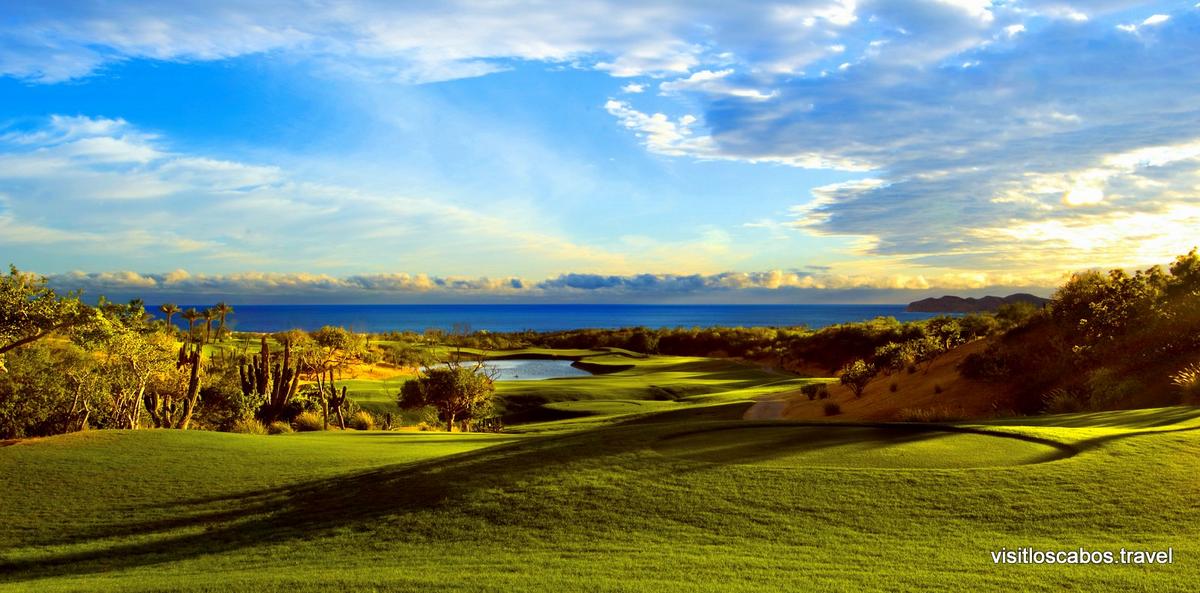 Another point in favor of these courses, and of considerable importance, is the weather in Cabo. The local climate is quite prized by golfers, especially when you take into account that you can enjoy up to eleven months each year without a wet season so you can play and plan your trip without any worries.
One of the eight fields mentioned above is the Cabo Real Golf Course, which is located by Cabo Real, a wonderful tourist resort at which you can both play golf and enjoy the beauty of the area.
In addition to this great golf course, we can also find famous hotels like the Hilton, Melia, Westin and many more, all along the beach.
This golf course is also notable because it is 15 years old and has had time to become a part of the beautiful scenery along the beach and desert, which will make your experience something you will never forget. This development also has other activities besides golf such as helicopter rides, horseback riding, canopy tours, bungee jumping and more.
Another golf course you can enjoy is El Dorado, it was designed by Jack Nicklaus and completed in June 1999. This field has more than 80 bunkers.
One more golf course, also designed by world-renowned Jack Nicklaus is the Cabo del Sol Golf Course, which stretches along the coast bathed in sunshine and that includes the best three finishing holes of all the golf courses as stated by Jack Nicklaus himself. The 5th and 17th holes were listed among the 500 best holes in the world by Golf Magazine.
The success of this sport in Cabo San Lucas has further stimulated its local development and even today there are at least six fields that are in the planning stages, including the new Puerto Los Cabos in San José del Cabo, which is to be a new creation by Greg Norman.
Author: M. A. Gallardo