Many couples are passing on the idea of marrying in their hometowns to tie the knot for a more exotic locale like Los Cabos, Mexico. Planning a wedding away from home can be a challenge, but if you take advantage of the many resources available to you, the process can be smooth, and the event spectacular when planning your wedding with us.
Elite Incentives, the perfect Destination Management Company you can rely on to provide you with exclusive service for groups, 22 years of costumer service experience in the Tourism & Travel Industry provide the foundation of this professional, dynamic and creative organization
with the one and only goal of exceeding your expectations over and over again.
We provide all of the information in the following passages which will assist you in planning a destination wedding in Los Cabos, Mexico.
Visit Los Cabos Online or in Person
Destination weddings are most successful if you plan well in advance beginning with doing a little homework via the Internet or visiting Los Cabos in person. If you don't know where you'd like to wed in Los Cabos specifically, look at the CaboSanLucas.Net lists of hotels and restaurants in order to get an idea of what possibilities are available.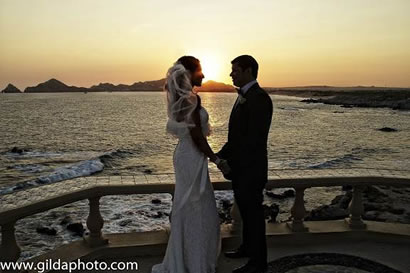 Look for information about all-inclusive wedding packages; some resorts and hotels offer deals that include everything from the flowers to the music. Find out if there is a wedding coordinator on staff. Are there sufficient accommodations for all of your guests, at or near the site? What kinds of extra-fun activities will your friends and family be interested in doing while visiting Los Cabos?
How will your guests be transported to and around the site? Avoid storm seasons, months with extreme temperatures, and the area's high season such as September. To make sure that you can be legally married in your destination of choice, contact the area's tourism board and the U.S. Embassy in that country, or contact us directly to assist in your wedding legalities in Mexico.
Consult Our Professionals
Our professional wedding planners will be extremely helpful in the planning of your destination wedding. We can help you find a resort or rental property and arrange the transportation for you and your guests.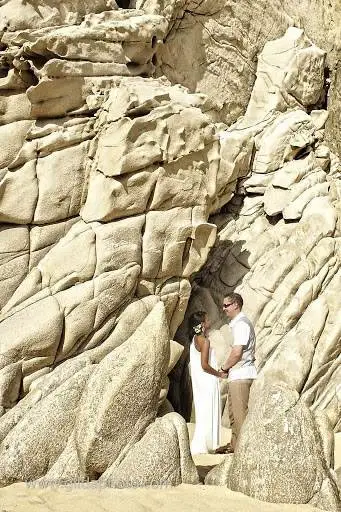 We also are able to arrange discounted airfares and accommodations for your group, possibly including a free upgrade to business- or first-class for you and your groom, if that is what your group requires. Everyone working with us and our wedding planning staff are bilingual, so there is no problem with communicating in English.
Our on-site wedding planners can tell you about packages and provide you with an itemized list of what's included in each so that there are no surprises when the final bill is delivered. "Hidden costs are always an issue with a destination wedding in Los Cabos but when planning us you can request accurate quotations, billing, and deposit information at any time.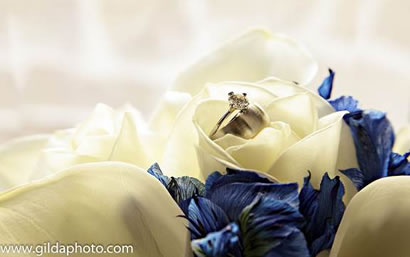 Additionally, we always double-check with the site or hotel management to ensure that yours will be the only wedding ceremony taking place at that time (or, at a smaller location, on that day), and that our coordinators who handle your wedding from the start will be on-site for the event.  We are hands-on, at all times.
Our wedding planners provide the experience you need to pull off that successful day you have been planning for a long, long time.  We welcome you to ask us for referrals or prior brides in order to find out how if our service style meets your standards of excellence.
We encourage you to tell us specifically what you have in mind and ask us how the planning process can be made simpler for you. And again, ask about rates at all times in case you have any doubts and are working within a tighter budget. Is there an hourly charge, a flat event rate, or is the fee a percentage of your total budget?
We provide you with any and all information you need.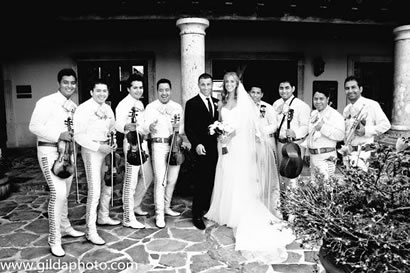 If it is possible, we encourage you to schedule at least two visits to Los Cabos during the course of your wedding planning. If this is not convenient or overly expensive, we can assist you with discounted rates during a visit or easily provide the information you need via email, by telephone, and fax.  Our wedding planners allow you to check out the rooms where your event will take place, survey the activities available for your guests via our website, do a hair and makeup run-through via our request for information checklist, and assess the transportation options to and from the airport including pricing.
We Assist Your Guests
Guests are typically responsible for their own transportation and accommodations, so let them know your plans as soon as they're made. We highly recommend sending out save-the-dates four to six months in advance and sending reminders via email and making occasional telephone calls.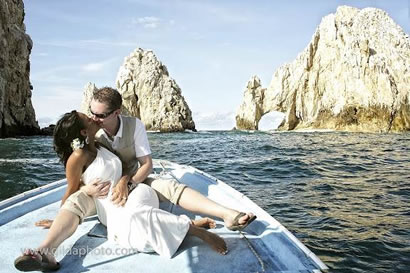 Make sure you let guests know what kinds of travel papers they'll need (passport, visa, etc.), airfares, hotel rates, and, of course, the exact date of travel and wedding ceremony.
Send out a weekend itinerary, so your guests know about the events that you've planned, including the rehearsal dinner, group activities (golf outing, city tour, fishing, ATVs), and a send-off brunch the following day. Include a travel book for the area, so that guests can familiarize themselves with the surroundings.
We suggest inviting all guests to the rehearsal dinner at some of our favorite restaurants, which can be as formal or as casual as you like. Also, give your guests an idea of the attire for the weekend events, what temperatures they can expect so they know how to pack, and if your wedding in Los Cabos is a "celebration" or more formal ceremony.
Incorporate Local Elements Found in Los Cabos
We encourage our brides to embrace the area's culture, tradition, and colors of Mexico.  We recommend using flowers that reflect the locale's flora which is in abundance.
A native flower can become an elegant motif for the decor elements at the wedding; print it on your invitations, programs, and menus. If the site has only white or ivory linens, decorate the tables with items like shells, beach glass, blossoms, palm fronds, or other items found in the area.
Please ask us about this in advance and mention it on your things-to-do list. If you are planning to import certain items to your destination, like personalized Champagne splits for the cocktail hour or gifts for the welcome bags, check with us for customs deadlines and be sure to leave plenty of time for everything to arrive to avoid any surprises in the final days before the wedding.
Shipping to Cabo takes a little time and we want you to not have any last minute surprises.
Get to Cabo San Lucas early
We advise you to arrive in Los Cabos early, possibly a few days in advance. For a Saturday wedding, it's best to fly in on Tuesday or Wednesday to make sure that everything is in place and that any packages you were expecting made the trip.
Our wedding planners can assemble welcome bags for your guests and include items that are specific to the area or have a personal touch, like straw totes from a local market, beach towels embroidered with the name of the destination, or a bottle of wine with a customized label telling the story of how you met, as well as another copy of the wedding weekend's itinerary. Cabo Wabo items are always a popular treat, as it has been our experience that most everyone in your group has not visited Los Cabos before, but they know about Cabo Wabo.
With everything in place, you and your husband-to-be can enjoy some quiet time together and await what is sure to be a memorable celebration provided to you by the destination wedding planners.