San Jose del Cabo offers a small traditional and colorful town, a mile or so from downtown San José you'll get to the hotel zone, with fine accommodations a beautiful beach and the waters of the Sea of Cortez. So if you're tired of the action and restlessness of Cabo San Lucas, San José is the place to relax and chill out under a palm tree or in the sea.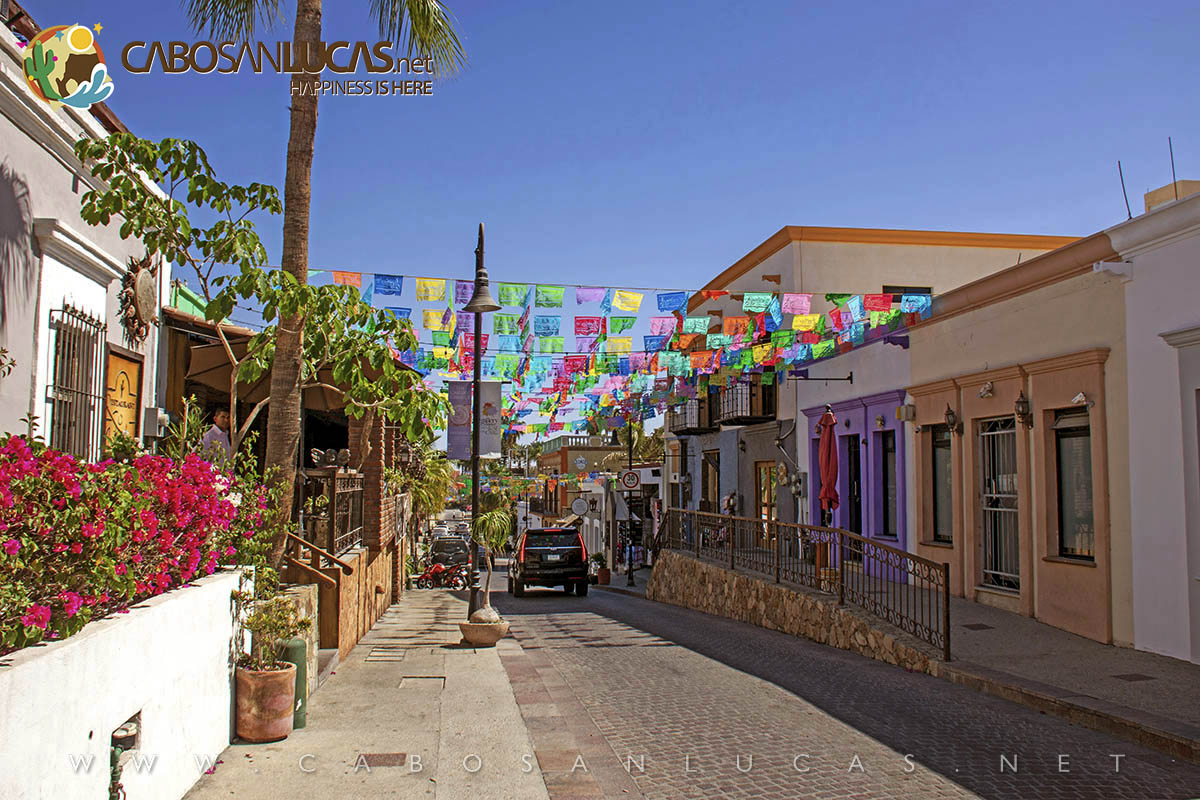 Since 1928, the San José del Cabo fishing village is the county seat of Los Cabos, and since 1970, when tourism started to take off, a regular visit in the destination log of international travelers, not only thanks to the excellence of the bay – bastion of water sports – but for its quiet streets and picturesque hideouts, with no shortage of craftsmen, painters, musicians and other artists, including regular colorful fairs, events, festivals and festivities.
San Jose del Cabo is located 137 miles from La Paz, the state capital of Baja California Sur.
The beautiful historical downtown area with pedestrian areas, the colonial design houses and buildings and the relaxed rhythm with which things occur in the town.
Main Attractions in San Jose del Cabo
---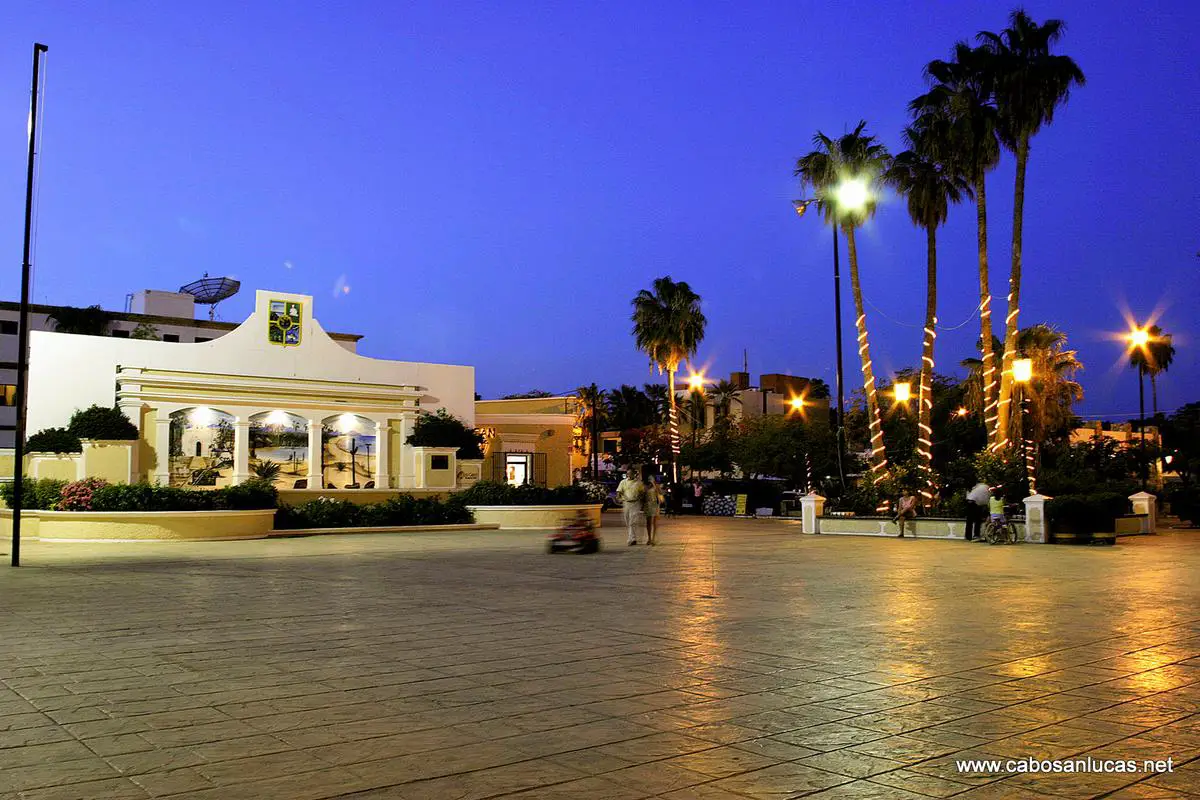 Plaza Mijares
Plaza Mijares (Main Square)
A good place to start your tour is in the heart of San José del Cabo, at the charming main square, called Mijares Plaza, the tree-filled central square with its attractive bandstand and an outdoor amphitheater where a variety of cultural events are staged. There is no fixed event calendar, but there is always something to enjoy, if not just an ice-cream while you relax on a bench.
This is also the center of all the action in San José del Cabo, on the west side is Iglesia San José (Saint Joseph Church) that stands over the place where the original mission was established. You'll find restaurants, art galleries, jewellery stores and shops along Zaragoza, Obregon, Hidalgo streets and Boulevard Mijares. On map.
---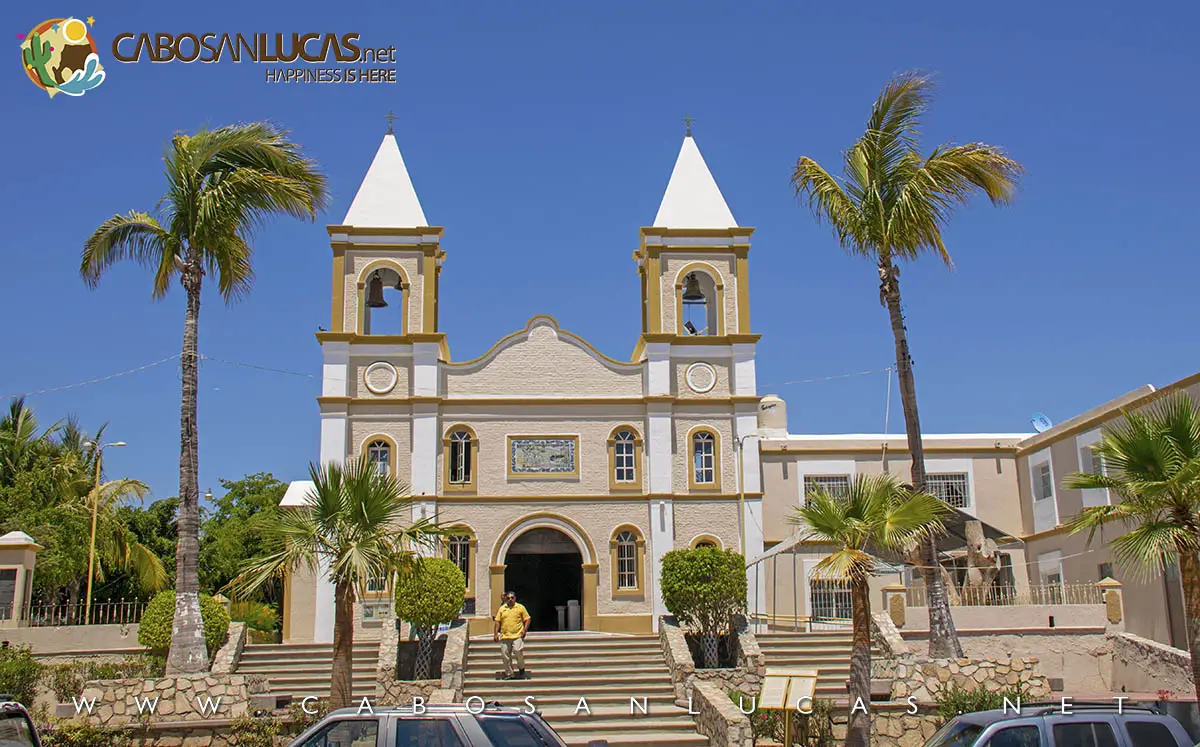 Misión San José del Cabo Añuití
Misión San José del Cabo Añuití (Mission of San Jose del Cabo Church)
Established as a mission in 1730 by the Missions Inspector José de Echeverría and the priest Nicolás Tamaral, it owes it name to the Marquis of Villapuente, Don José de la Fuente and Peña, the town's great benefactor.
In 1735, the mission was moved to the beach but in 1753 it was re-established at its original site. The mission experienced floods, epidemics and illnesses, including an attack from the Chilean navy, all of which it resisted until it was abandoned in 1840.
The beautiful San Jose Church was built in 1940 close to the place of the original mission, has a lovely mosaic located on the façade, at the main entrance, which narrates the killing of the missionary Tamaral by Pericúes living in the region. On map.
---
City Hall, San José del Cabo
City Hall
This beautiful colonial-style building was built in 1891 and although it has been remodeled since then, the façade incorporates parts of the original structure. In the XIX century it was the municipal council for San Jose, now it offers a number of government offices. On Map.
---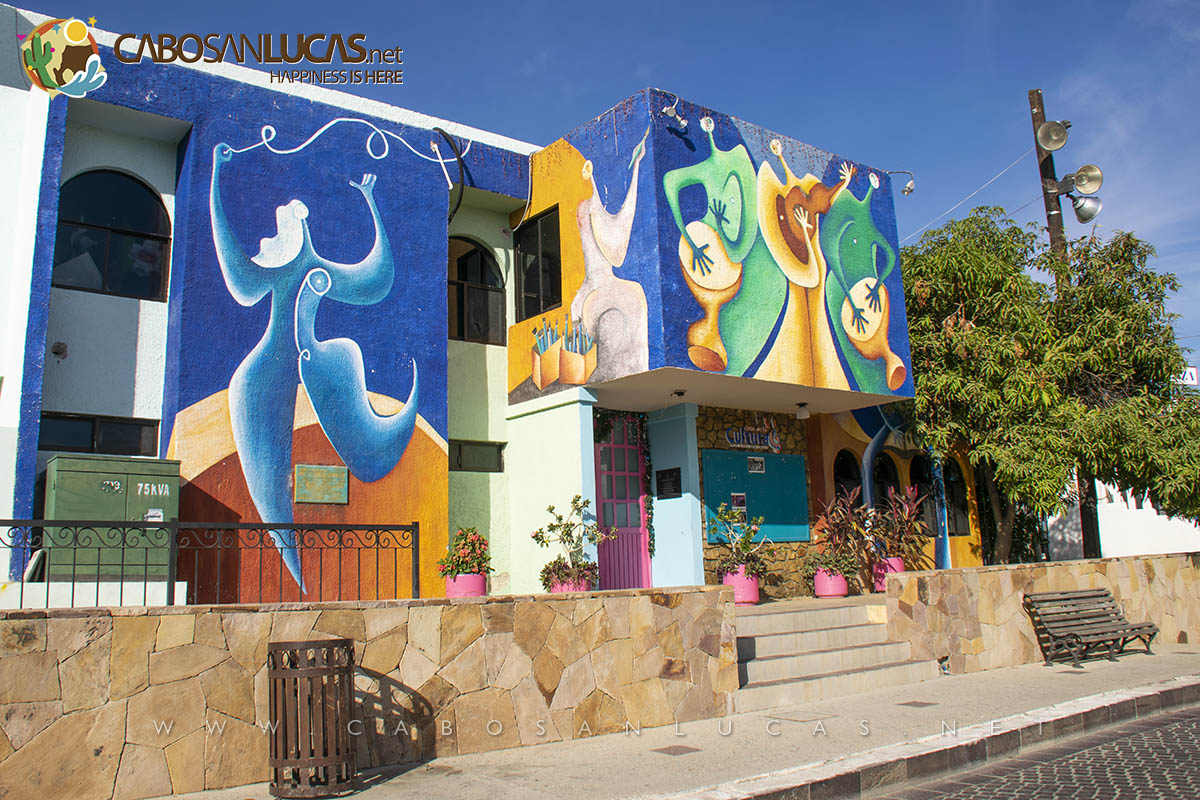 Casa de la Cultura
Casa de la Cultura (Cultural House)
During the Mexican American War in the mid-1800s US Marines lived in what is now the Casa de la Cultura. Nowadays it is the place to go to enjoy theater, dance and music workshops.  It has had a colorful history and you can learn more about it while visiting it. It's located on Calle Álvaro Obregón on the north side of the Plaza, you can't miss it with its colorful façade. On map.
Address: Álvaro Obregón s/n, San José del Cabo, BCS. 
Phone: (624)146-9836
---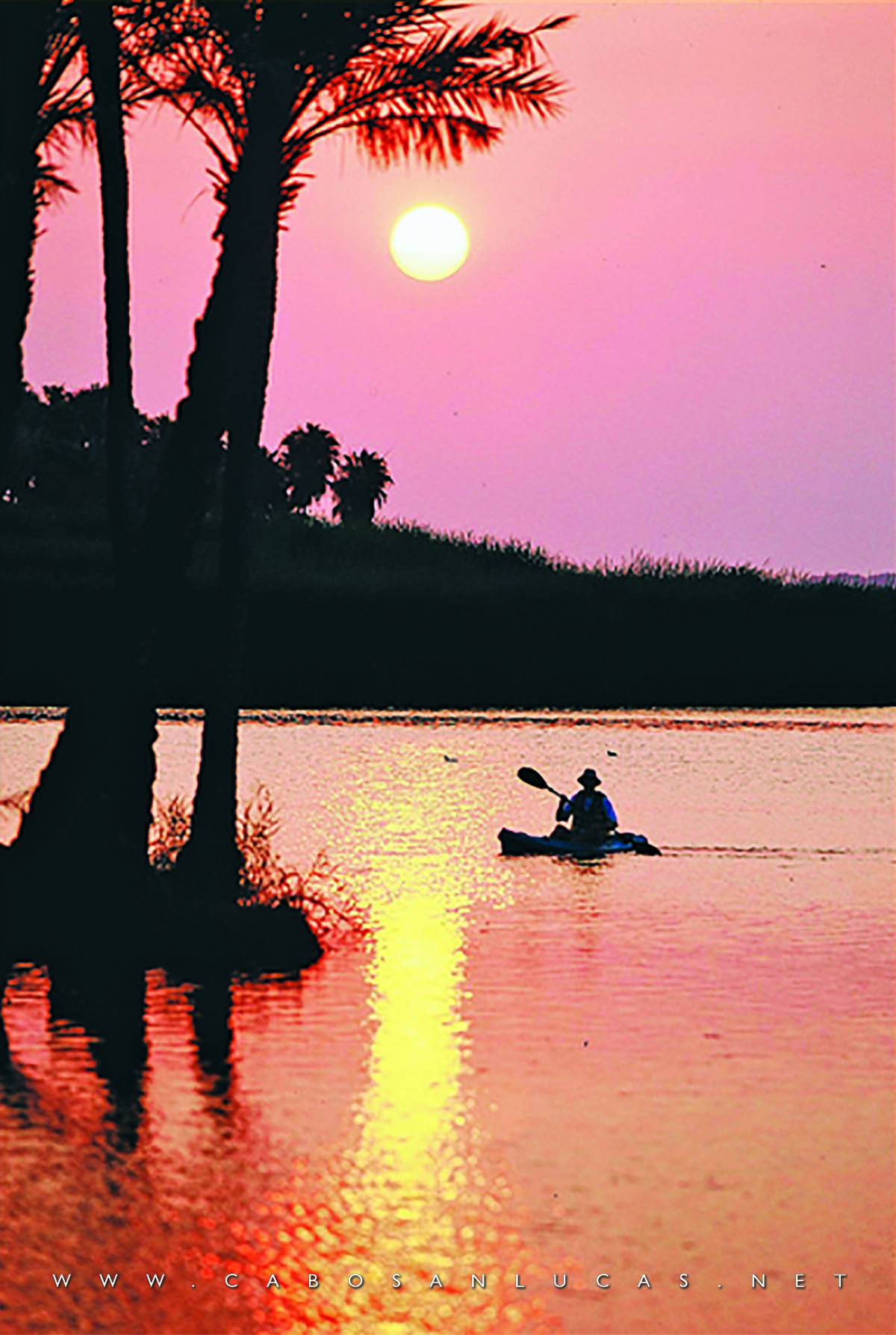 Estero San Jose
San José Estuary
This lovely oasis is considered Baja California Sur's tropical bird sanctuary and has been designated as a Protected Natural Area. It is the habitat of 150 different species of birds; watching them is a sensational experience. The two birds that seem to be a ubiquitous presence here are frigate birds and brown pelicans, a constant reminder of the sanctuary's proximity to the sea.
The estuary was originally called Bahía de San Bernabé in the XVI Century by Sebastian Vizcaino and was used as a safe harbor for trips between Acapulco and Manila. It is formed by the waters of the San José river that flows from Sierra La Laguna. On map.
---
Puerto Los Cabos, various views (click to enlarge)
Puerto Los Cabos
Puerto Los Cabos is located 5 minutes from downtown San Jose del Cabo, it's a 2000 acre luxury real estate development that includes the second Marina in the area.
It also offers art galleries a botanical desert garden called Wirikuta, there are also restaurants, cafés, shops and other things to do along the marina front. On map. Website.
---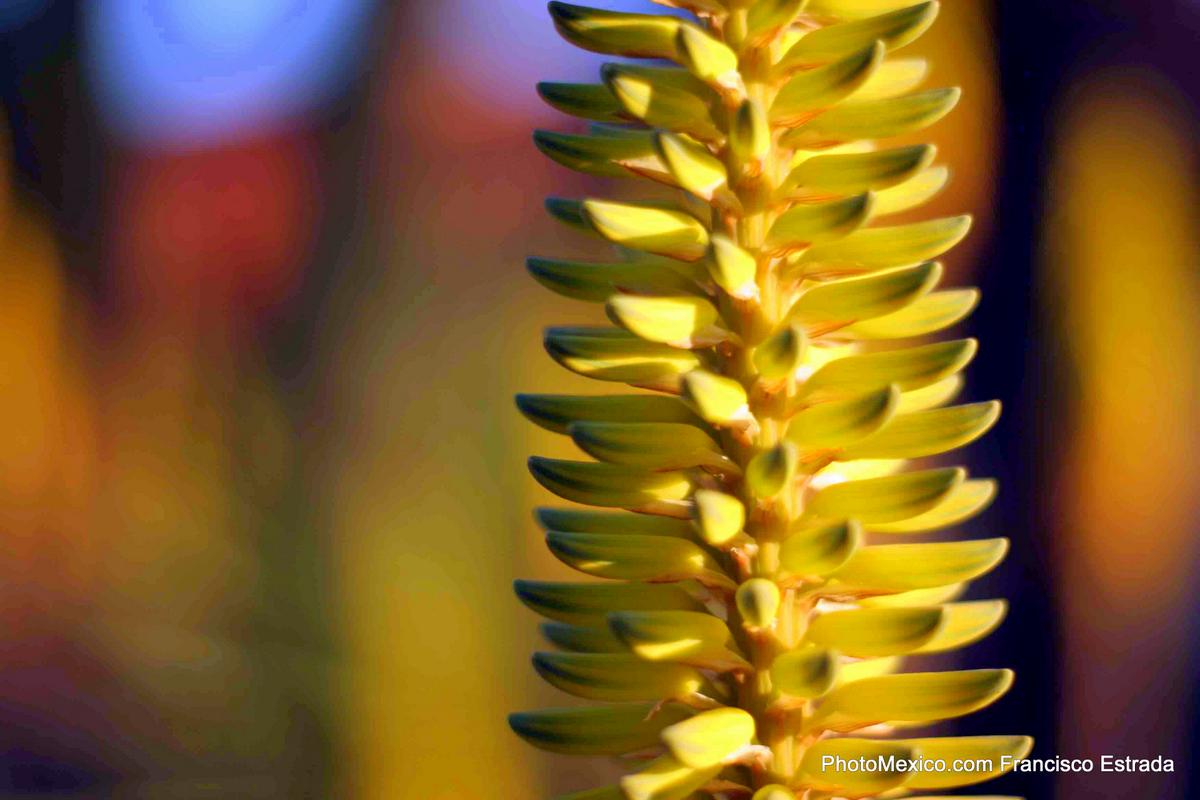 Cactimundo Botanical Garden
Cactimundo (currently closed)
(Currently closed, you can find a cactus garden at Puerto Los Cabos)
Cactimundo Botanical Garden is located in the heart of the San Jose del Cabo tourist zone. You can enjoy a unique tour enjoying the cacti of Los Cabos in this Botanical Garden. At Cactimundo, you will find cacti and succulent plants from all over the world as well as endangered species.
Located next to the FONATUR Golf Course in San Jose del Cabo on the Blvd. Antonio Mijares Street, only a few blocks from the main square. On map. Website.
---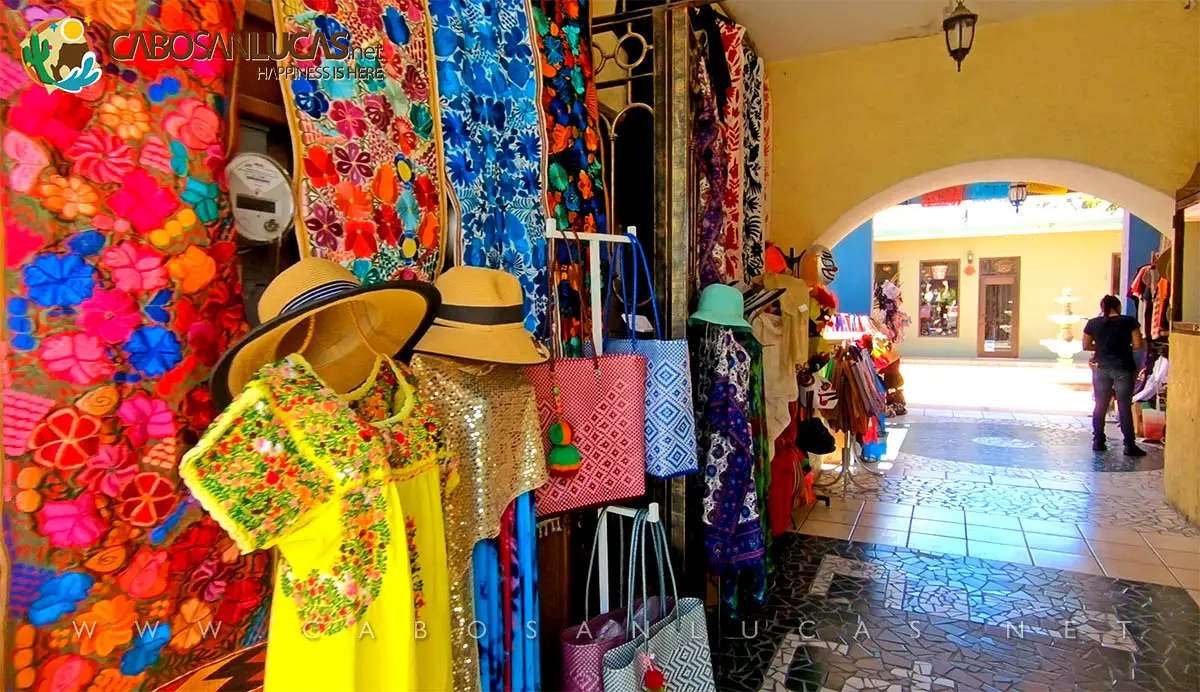 Shopping in San José del Cabo
Shopping
If you are shopping for clothing, souvenirs, jewelry, traditional "brand" items as well as handcrafts, there is nothing better than a stroll along the beautiful Boulevard Mijares that leads to the city center.
Here you can shop and even do a bit of haggling.  Among the boutiques and shops you'll pass, there are also restaurants, cafes and ice cream shops.
Plaza Artesanos, San José del Cabo
On Boulevard Mijares there is also a new Plaza (Mall) called Plaza Artesanos that offers over 70 stores with 100% handmade handicrafts including jewelry, pottery and ceramics, souvenirs, talavera.
There are also some convenience stores, free parking and public restrooms. It is open from 9 AM to 6 PM.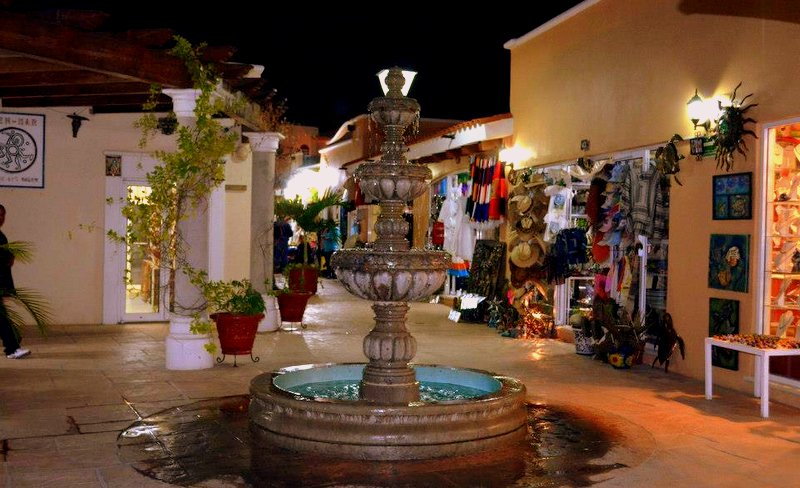 Plaza Artesanos, San José del Cabo
Address: Boulevard Mijares between Valerio Gonzalez & Paseo de las Misiones, San José del Cabo.
On map. FB Page.
---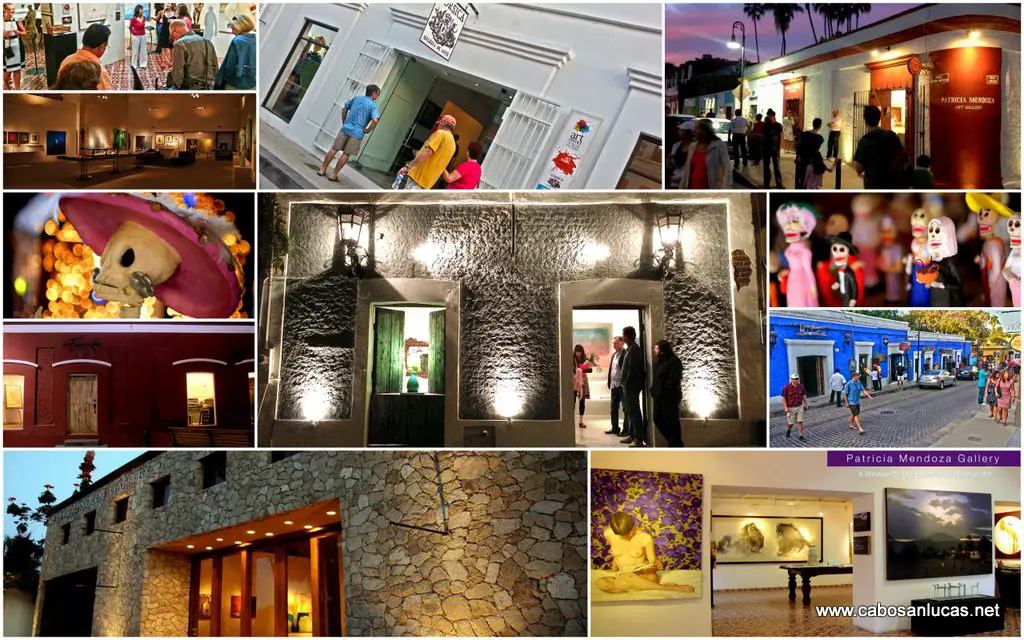 Art Walk & Art District
Art District & Art Walk
Don't forget to visit the Art District, there are dozens of artists showcasing their works in art galleries in a single location. See on the map.
The Art Walk
Even if you are not "into" art, you'll enjoy a relaxed fun experience exploring the galleries in the old historic part of San José, you'll enjoy music and shows on the street too.
Every Thursday during high season, which is from November to May-June, some streets in town are closed for traffic and the art galleries open up long hours into the night, you can walk from on to another, have a complimentary Tequila, wine or cocktail and learn a bit more about the works being exhibited and sold.
It's a general feeling that if you are in San José del Cabo, the Art Walk is a MUST.
Review a list of recommended Art Galleries where most participate.
Tip: If you are planning to dine out in one of the restaurants in the area, make a reservation.